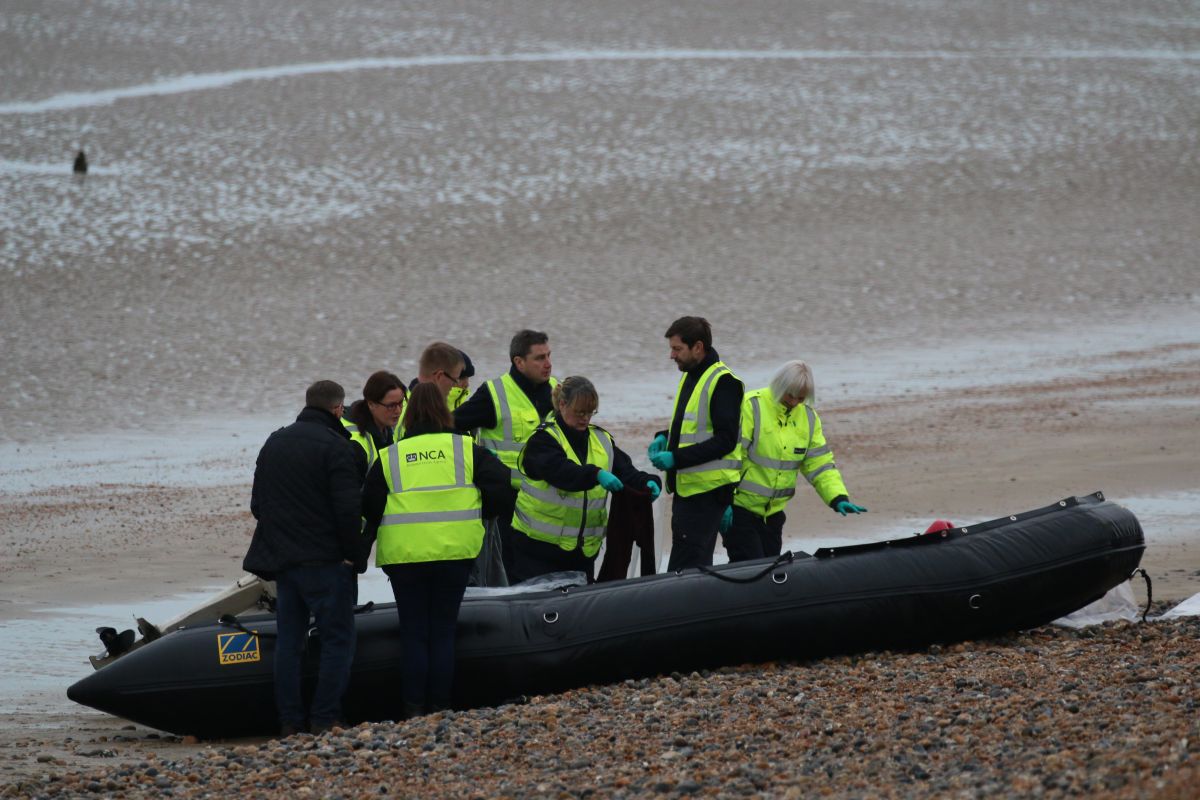 Rwanda deal could help stop the boats and save lives
This week the government announced plans to introduce offshore processing for some of those (essentially young working-age men) who enter Britain seeking asylum without prior permission. A deal making this possible has been agreed with Rwanda and signed by the Home Secretary. Priti Patel and Boris Johnson are doubtless under no illusion about the backlash afoot from the immigration industry and open borders proponents, aided by sections of the media. Time will tell whether the government has the political will and determination to resist the ferocious onslaught that is being mounted. The agreement with Rwanda is a good start but, as the PM admitted, it will be some time before there is a significant reduction in numbers. And let's not underestimate the capacity of the smugglers to focus on the groups of people who will not be sent away for overseas processing. The PM spoke well when he announced the new strategy but he did make similar promises to reduce immigration in 2019, which turned out to be hollow. Meanwhile, the present state of affairs is not propitious – only 11 migrants who's asylum claims were judged inadmissible were removed in 2021, despite 28,500 coming illegally by boat. Australia used offshore processing as part of its successful policy of stopping illegal entry, so it is right to take a leaf from their book as long as safety and humane treatment is prioritised. It is important to note that offshore centres were just one part of a rigorous enforcement of Australia's borders.
Blog of the week
Permanent Settlement: By Which Routes Have Those From Outside The European Union Come Here?
Our analysis of Home Office statistics looks at the different ways in which the 1.5 million non-EU migrants who have permanently settled in the UK since 2009 originally came to the UK. It finds that the route allowing the immigration of relatives of people already in the country has been the largest non-EU pathway leading to permanent residency. It also finds that nearly 300,000 non-EU people who originally entered the UK on a study visa were granted permanent settlement. This even after countless false claims by immigration activists that barely any non-UK students remain here after their studies are complete. These Home Office statistics show such claims to be wrong. See the full blog.
Migration Watch in the news
Our Chairman Alp Mehmet has been in high demand this week following the announcement of the government's Rwanda agreement. See below:

GB News: Processing asylum in Rwanda 'will certainly discourage migrants'

'I think properly implemented and firmly implemented it will certainly discourage a lot of people from coming here and certainly discourage the young, working-age men.'

The Daily Express reported on Alp's GB News appearance here.

Sky News: Boris Johnson announces plan to send migrants to Rwanda amid backlash – but he admits legal challenges likely

'First of all, they are coming from a safe country, we are not talking about people fleeing for their lives from Ukraine, women and children. We're talking about young men of working age, by and large, coming here for a better life.'

BBC Five Live: Government's immigration plans

'It's an absolutely essential process to discourage people from risking their lives across the Channel.'

Alp did many interviews of this kind on Thursday and we will be clipping and sharing them regularly on our social media, which you can follow here.

You can also see our official comment in response to the plans here:

MWUK: Migration Watch UK comment on offshore processing plan for those in illegal boats

'Offshore processing was part of Australia's successful policy to stop the illegal boats and many people were prevented from drowning. We need to see more details of this aspect of the UK government's plan to fix our overwhelmed and abused asylum system but offshore processing could yet help to stem this vile trade.'
See below for some more reactions to the key news stories this week.
Mail Online: Record 60,000 migrants could cross the Channel in small boats this year, warns Border Force union boss
'Lucy Moreton is correct to highlight the soaring figures we could see by the end of the year. At the current 2022 rate, three times the number who crossed in boats last year (28,500) by year's end is not out of the question.'
GB News: 38 percent of people are worried about their finances compared to 33 percent who are concerned about getting Covid-19
'These new polls are very revealing and the government must also consider the disastrous impact of uncontrolled immigration on the lives of average voters, not least because insecure and lax immigration control makes the cost of living crisis even worse.'
Mail Online: Up to 80 migrants are brought ashore in Dover as people-smugglers take advantage of good weather after two-week break with total reaching UK this year hitting at least 4,550
'No surprises here. As spring moves into summer, we are likely to see more and more people breaching our borders in this way.'

Following the above story it emerged that between April 11 and 13 at least 667 people crossed the Channel in small boats. To keep updated please follow our Tracking Station.
Make your voice heard
Your vote matters and your voice matters. The government promised firmer control and reduced numbers in 2019. But the upshot of the government's new post-Brexit immigration system is a major weakening of controls and a green light to big business to import cheaper labour. Meanwhile, the public sector has doubled down on hiring abroad while failing to invest in UK talent. It has been made easier for those in 80% of the world's countries to come here and work. Skill and salary rules surrounding visas have been greatly weakened and there's no longer an annual limit on work permits (despite seven in ten of the public calling for one). Employers don't have to prioritise British workers and the list of job areas where it is easier to get a visa has been ever-expanding. What is more, the government are opening ways for asylum claimants and non-UK graduates to take up jobs in sectors already affected by low pay. As the cost of living crisis makes life harder, it is vital to restore sense to immigration policy, and not just on the Channel. If you too are concerned then do please write to your MP.