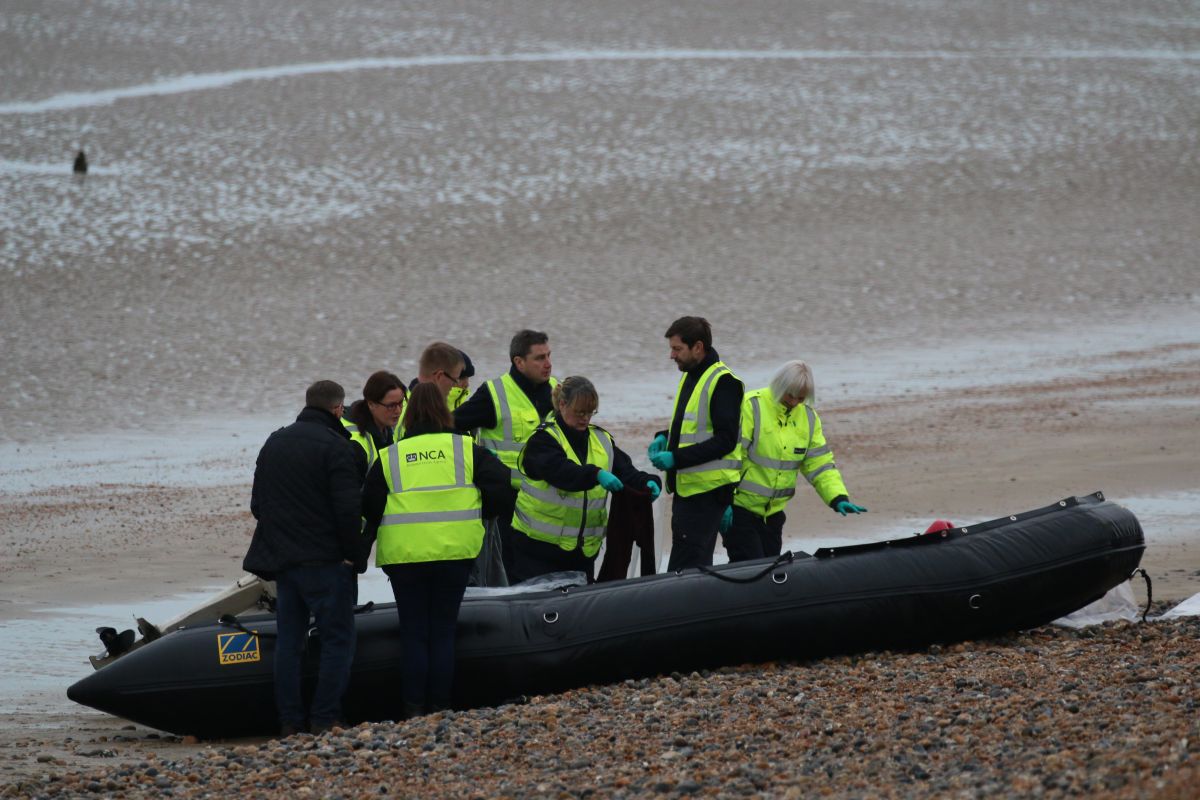 Voters back the government's plan to send asylum seekers to Rwanda by two to one, a poll reveals. And even Labour voters are more likely to support the idea than oppose it.
Some 47 per cent of all voters say they support the scheme, while just 26 per cent are against – with the rest saying they do not know or have no opinion. And among those who voted Labour at the last election, people are supportive by 39 per cent to 36 per cent.
The poll of more than 1,000 adults, carried out by Savanta for the Daily Mail, found that most believe the plan will be effective at deterring economic migrants (read more here).
Boat crossings by those coming illegally in 2022 so far are more than three times the level that we saw by this point last year.
Since 2018, a crowd that would more than fill Leeds United's Elland Road stadium (over 45,000) has made it to the UK in unseaworthy vessels.
These trips have led to dozens of deaths, profited criminal smugglers and are a legitimate source of concern and indeed anger for millions of Britons.
Now, the government is taking further measures aimed at convincing the public it is serious about tackling the crossings.
The putative plan appears to be to send those coming without prior permission to have their asylum claim processed abroad. The small African country of Rwanda has been mentioned.
Offshore processing was part of Australia's successful policy to stop the boats and is a viable option to look at in efforts to deter people from setting off.
When the Australian authorities apprehend migrants attempting arrival by boat, they are not landed in Australia nor given the right to settle. Instead, asylum claims have been heard in Nauru and Papua New Guinea, and those granted protection could settle there or in other safe places.
The aim was to make clear that anyone attempting to enter the country this way would not be able to stay – a keystone requirement in any policy that effectively deters illegal boat trips and breaks the business model of the smugglers.
When Australia took action, after tens of thousands of arrivals, the boats stopped and many people were prevented from drowning. We would like to see more details about how this will be arranged in the UK's case.
It is vital to stop the boats, save lives and fix our overwhelmed and abused asylum system. Offshore processing must be done safely, and needs to be combined with a wider revitalisation of border enforcement, but could go a long way to stemming this vile trade
To be sure, the Australian offshore scheme has been controversial and expensive. For that reason, it has now effectively been discontinued, although Australia still takes a tough approach to boats attempting to land – with boat pushbacks by the Australian military.
Our government should be under no illusions about the light and heat that this plan will generate.
Despite this, offshore processing could play an important part in helping break the link between people coming illegally – spurred on by the people smugglers – and then being able to stay.
Yet, although it is eye-catching, it is far from a panacea.
The real problem with our borders is that basic enforcement has been allowed to collapse. Staffing and resources for these tasks has been cut, and removals of immigration offenders have plummeted.
In the year ending September 2021, enforced returns from the UK decreased by 35%.
The Australians stopped the boats and saved lives. Taking a leaf out of their book is the right approach.
As former Australian PM Tony Abbott has said, when they took firm action, deaths at sea plummeted.
Like the Australians, it is time that the government made it crystal clear that if someone illegally crosses the English Channel, they will not be able to stay here.
Offshore processing – if done fairly and safely – may be an important part of the overall solution, but it is not enough.