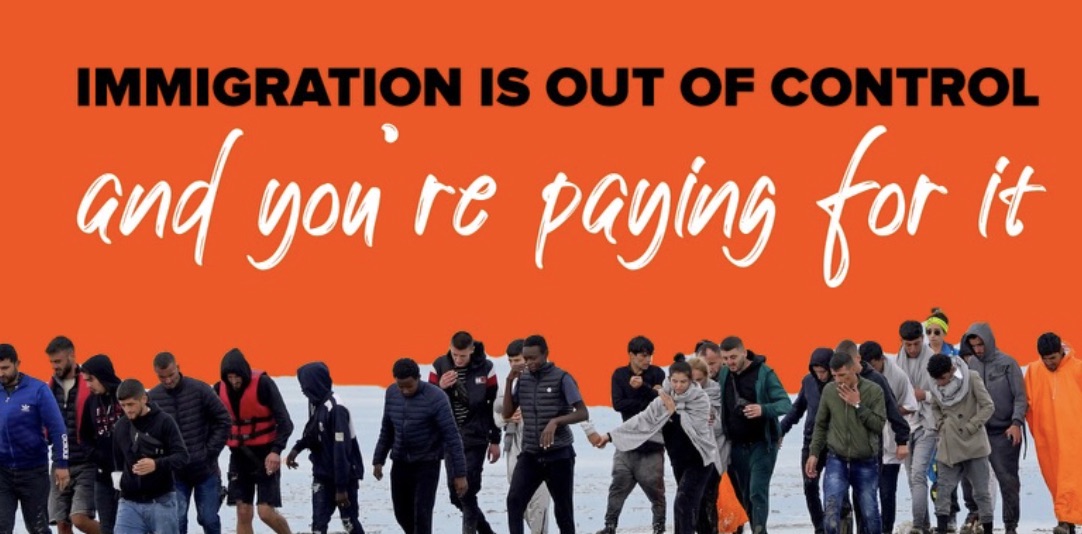 Border failures are costing billions
Immigration is out of control and you're paying for it
You will have no doubt seen the headlines about the daily record for illegal Channel crossings being smashed this week, with a new high of 1,295 people coming in small boats on Monday alone. There were hundreds more as the week went on. Now August has become the worst month ever for illegal boat arrivals – with nearly 7,000 recorded entries. We'd love to change our tune on this, nearly every week there is a new record and every week we have to contend with more misplaced and cosmetic solutions from our hapless political leaders and self-serving NGOs and skewed reporting from much of the media. This week we have heard that Albanian police will help assess illegal arrivals at the border in Dover. Frankly, far from being convinced that tough action is being taken, we believe the necessary measures are being avoided at all costs. Have you noticed how the Conservative leadership candidates have ducked and dived on what they would do to solve the Channel crisis? They haven't said much that goes beyond existing policies. Tens of thousands of arrivals can't be properly vetted and go on to claim asylum, which takes months to process. The cost of accommodating and maintaining them runs into billions while few, if any, are removed, whatever the outcome of their application. Many disappear into the criminal underworld. If this is control, we are aliens from a far-flung galaxy.
However, an even bigger story is that of visa grants and resettlement (see our summary and our comment). Our research team has been busy digging into the data from the Home Office, published on Thursday and covering the year to the end of June. The facts don't look good for those of us seeking greater control of mass immigration. Here are the important takeaways:
In the year to June 2022 Britain issued  a record 1.1 million visas (up half a million from the year to June 2019 – before the pandemic hit and prior to the post-Brexit visa system coming online)
Resettlement has been 230,000 in one year, by far the highest figure on record (it never went above 7,000 per year in the period 2005 to 2020)
There was a  72%  increase in work visas compared with 2019 and a  71%  increase in study visas compared with 2019
66,211  extensions were granted in the new Graduate category (this allows graduates to stay for two years and work in the lowest-paid jobs, without any job offer or salary requirement)
The UK has had 75,181 asylum applications, from main claimants and their dependents (the highest since 2002 and the fifth highest ever)
The MoD confirmed that as of June 2022, 12,700 people crossed the Channel in small boats
These are just the main findings. For a closer look at the data and to follow our expert analysis see here.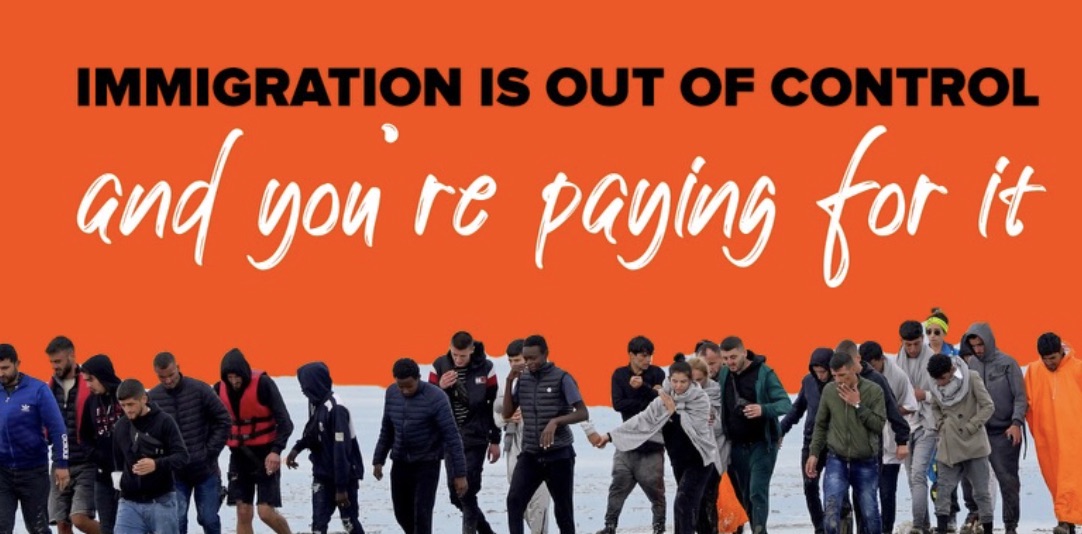 Blog of the week
Overwhelmed, Abused Asylum System Costs You £2 Billion In Taxes As Illegal Boats Mount
The Home Office data release also included statistics revealing the mounting strains and costs of our asylum system. Here are the main points.
We have the highest number of asylum claims in 20 years (75,000 in one year)
The cost of asylum operations to taxpayers is now £2.1 billion per year and has nearly doubled in just the past year
The number of claimants receiving asylum handouts is now an astounding 116,000 (up from 33,000 in 2014), including tens of thousands in hotels
The backlog of claims has now surpassed 100,000 – with 40,000 people waiting a year or more for their claim to be initially considered
With an asylum system as clogged up and exploited as ours is, there is no hope of genuinely vetting applicants and properly ensuring claims are genuine. Meanwhile, genuine refugees get crowded out, communities get overwhelmed and the taxpayer forks out through the nose. What a mess. To read our full blog click here.  
Migration Watch in the news
Given the breaking news about record immigration levels and surging Channel crossings, we have had another busy week in the national press. See below:

Telegraph: More than one million UK visas issued in a year as migration hits new high
Alp Mehmet, the chairman of think tank Migration Watch UK, said it showed an "absence of immigration control."

"A record 1.1 million visas to come and live in the UK makes it ever clearer the government had no intention of delivering on their promise to control and reduce immigration," he said.

Not only was this front page news in the Telegraph, but you can also find it reported in the Daily Mail and the Daily Express. And for our the full comment we issued on the new statistics, see here.

Mail Online: Annual asylum bill surges past £2billion as claims hit 20-year high… with the number receiving handouts up by 37% in just three months

'It's all too clear that our system lends itself to exploitation and gaming.

'It takes months, if not years, to process asylum claims while claimants are accommodated and given spending money. This in the knowledge that they will almost certainly never be removed, which encourages more to come.

'It's a vicious and costly circle that both the Government and aspiring PMs have shown little sign of being able to solve.'
Express on Sunday: Call for UK police to work with Albania to beat gangs
'I agree with Professor Karamuco about co-operating. But we have to be both ruthless and determined if we are to succeed.
'The National Crime Agency has long voiced concern about Albanian gangs and their increasingly leading role in criminal activity in the UK.'
Mail Online: Another 700 Albanian migrants cross the Channel as data shows 1,295 asylum-seekers reached Britain in new one-day record
'This characterises the incompetence and abject failure of a government that has fumbled and fiddled for years as the problem has deteriorated.'
Our full comment to the press on the record daily Channel crossings can be found here.  

If any of our supporters are on the social media platform Gettr, please do watch Alp's appearance on Dominique Samuels's podcast. You can see previews here and here. 
Make your voice heard
The new figures from the Home Office revealing record numbers of work and study visas, backdoor chain migration and resettlements in 2022, confirm what we have been warning about for years. When the government loosens work visa arrangements for people in 80% of all countries, applicants and grants were always going to rocket. There has been a systematic weakening of work and study thresholds, a removal of the yearly numbers and no pressure on employers to prioritise UK workers. This despite the government having promised to 'reduce' and 'control' immigration and six in ten of the public saying they want this to happen. How utterly undemocratic and shameful. Please write to your MP here to let them know you won't stand for this.