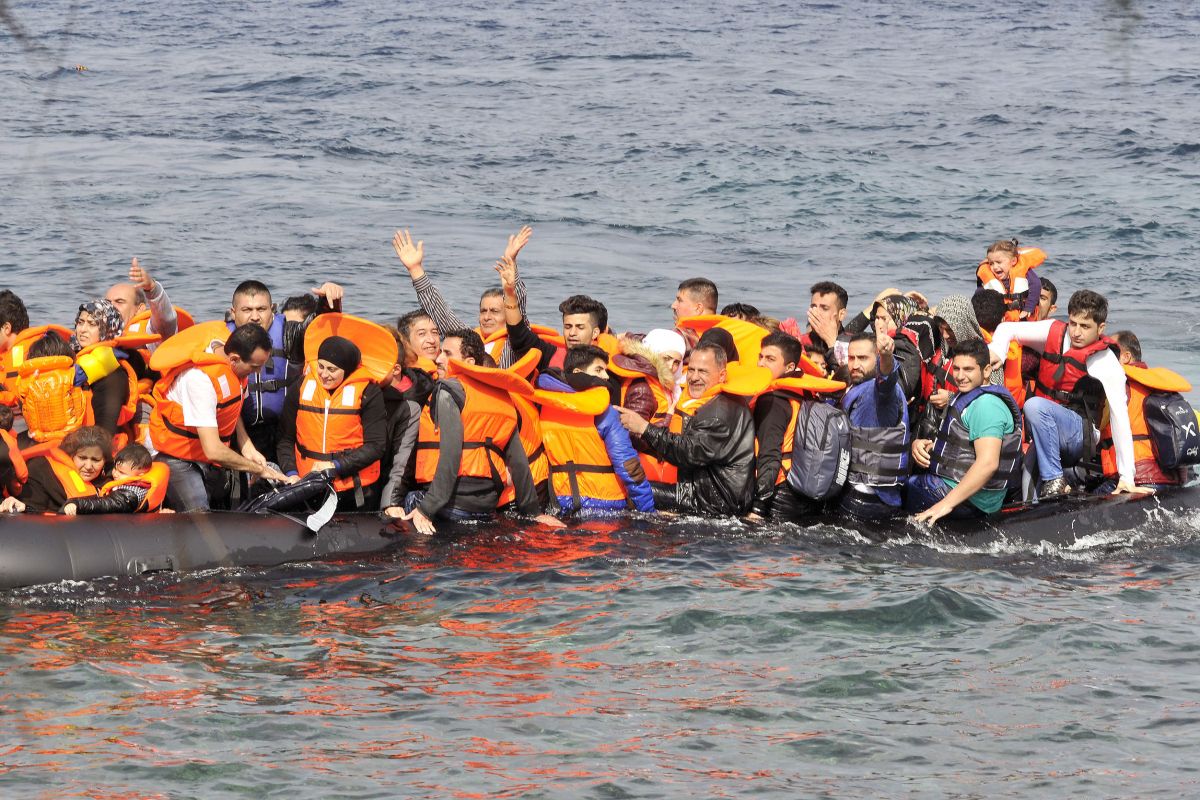 Nearly every boat migrant arrives in the UK without a passport 
As covered by the national press, we published an analysis – based on a freedom of information release – with the bombshell finding that 98% of boat migrants have no passport when they arrive in the UK. The absence of a passport of course means it is all the harder to identify those coming, and even more difficult to remove them. Just  317 arrivals were found to have a passport when processed between 2018 and mid-2021, during a period when no fewer than 16,500 boat migrants were detected arriving (see our  Channel Tracking Station). The risks to security that the absence of reliable documentation poses are clear. Many of those coming illegally destroy documentation en route in order to obstruct enforcement procedures. As the Crown Prosecution Service has  said:  "The destruction of documents disables the authorities from establishing where an entrant came from, in order to increase the chances of success of a claim or application and/or to thwart removal… These offences have the real potential to undermine the whole system of immigration control."  Yet, shockingly, even as boat crossings rose 95-fold since 2018 (as new official statistics confirmed yesterday – see our summary). Enforcement of immigration law has all but collapsed while removals have plummeted. What is clear is that we don't need more laws; we need more courage from our ministers to do the right thing, listen to voters and deliver controlled borders. All the more reason therefore to sign our petition demanding that the government publishes daily updates on Channel crossings instead of obfuscating the truth.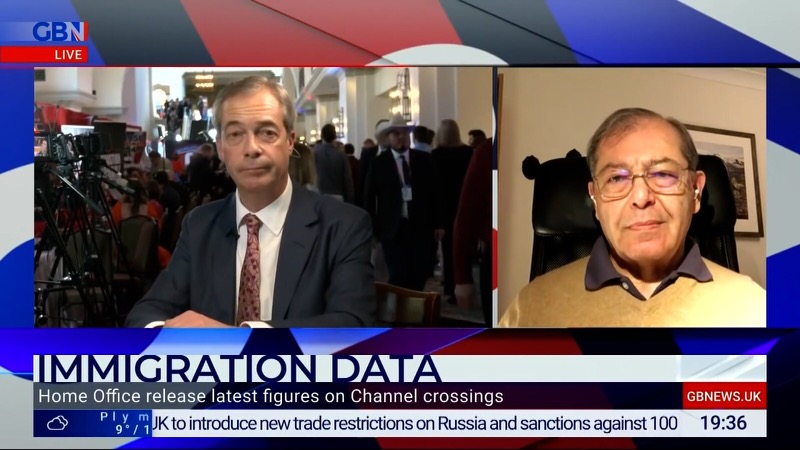 Blog of the week
New Home Office Statistics Indicate big rise In immigration

Britain's most recent visa statistics have been released by the government this week (see the government bulletin). The statistics showed that, even while illegal immigration across the Channel via lorry and boat is surging, there was also a sharp rise in visa and citizenship grants in virtually all categories, as well as an increase in asylum applications. The new data shows:
There were nearly 240,000 work-related visas granted in 2021 (including dependants). This was 25% higher than in 2019
Last year saw the highest number of study visa grants ever recorded (432,279)
There were 91,000 more family visas and permits granted in 2021 compared with 2019
There have been 103,900 applications for the BN(O) route from Hong Kong in 2021 since its introduction on 31st January
There were 48,540 asylum applications (main applicants only) in the UK in 2021. This is more than at the peak of the European Migration crisis and the highest since 2003
In the year ending  September 2021, there were 2,732 foreign criminals returned from the UK,  20% fewer than the previous year 
Click here to read our full blog. 
Migration Watch in the news
Our Chairman Alp Mehmet has been quoted in the media again this week. See below:
Telegraph: Almost all Channel migrants arrive without passports after being told to shred ID
'Verifying that those arriving in small boats are who they say they are is all but impossible given they have nearly all destroyed their documents.
'And yet, in most cases, we take them at their word and let them in even when there are serious doubts about their age and identity. This is a dangerous loophole that puts the public at massive risk. Most galling is that the government has known about it for years.'
The story was also reported in Breitbart here.

Telegraph: Channel migrants now more than three-quarters of those illegally entering UK

'The Home Office figures are shocking and show that Migration Watch UK was right to warn that the points-based system was woefully inadequate and designed to fail.

'In a year when travel remained well below pre-pandemic levels, visa grants for immigration for work, study, and family, as well as irregular migration and asylum mostly returned to – or exceeded – pre-2020 levels.

'When the Government works out how to estimate net migration accurately, they will find it has reverted to the very high levels of the past 20 years. This is not what they promised in 2019.'
On the subject of the new immigration data, you can see our press release here and below for Alp's discussion with Nigel Farage on GB News:

GB News: Last year, over 25,000 migrants illegally crossed the Channel in small boats

'Something like 80% of those crossing in boats from the other side of the Channel, we've known all along, that they are young men.'

And see also Alp's discussion with Mike Graham on Talk Radio:

Talk Radio: Ukrainian refugees are feeling to Eastern Europe

'There are 44 million Ukrainians, I think that a small percentage of those leaving will eventually result in many of them coming here.'

See below for some more reactions to the week's news:
Mail Online: Navy is looking to lease up to ten new boats for migrant patrols as its vessels are 'too high' to pick people up from dinghies, armed forces minister says
'The use of the Navy on the Channel will not improve our security and will only boost the existing taxi service running on these waters and encourage more boats to set sail.'
Telegraph: Migrants should stop 'queue-jumping' to reach 'nice' countries, says new UK immigration adviser
'We welcome the input of Alexander Downer who helped spearhead a successful programme in Australia. Time will tell whether this is a serious attempt by the Home Office to deal with the problem. Or, if Mr Downer's appointment turns out to be no more than a PR exercise. We remain sceptical.'  
Make your voice heard
The desperate attempts by the government to 'take control of the narrative' on the Channel (hence their attempt to hide figures) and immigration generally is a good sign. They are clearly worried about their failures being exposed; their policies achieving the opposite of what they pledged. For example, as already mentioned, the latest work visa statistics point to a significant increase in immigration from around the world following the introduction of a weak points-based system that we have frequently referred to.
We are confident that signing our petition on the Channel data cover-up and writing to your MP is having an effect. Let's hold the line.