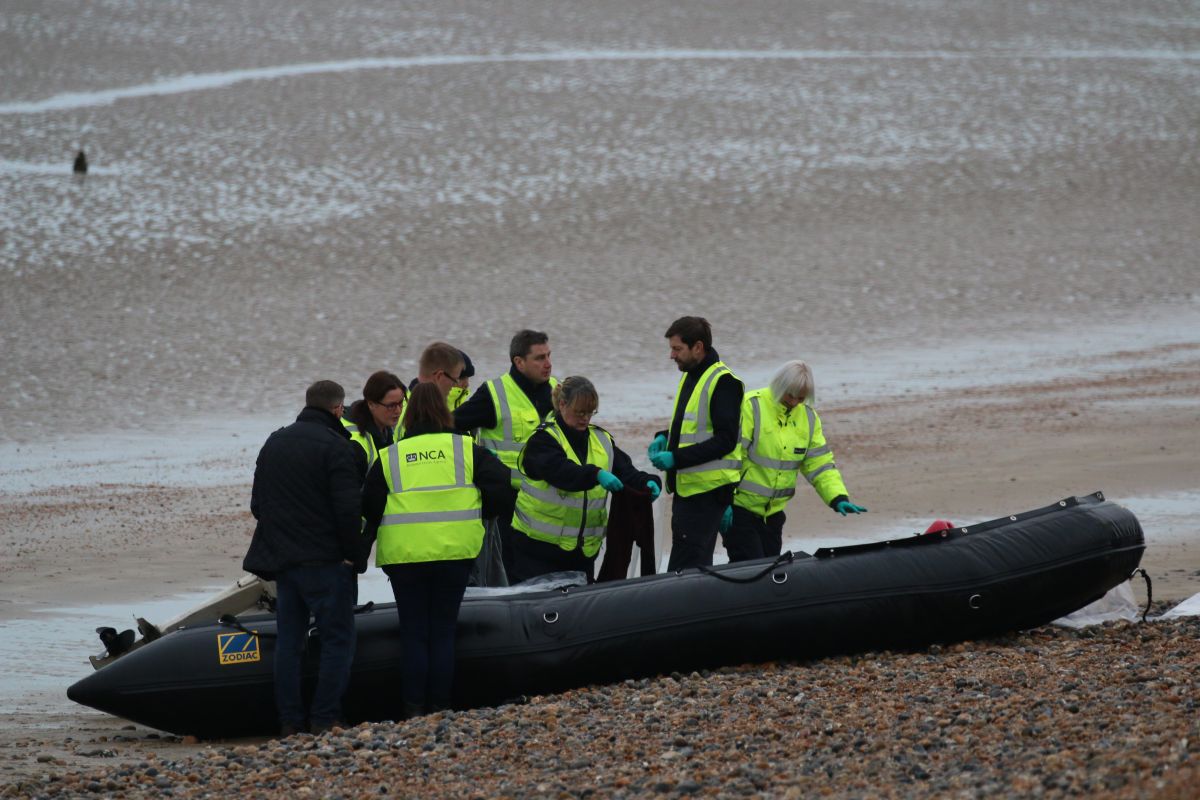 Just 2% of the thousands who have made their way to the UK illegally in small boats via the English Channel were found to be in possession of a passport at the time of being processed in the UK.
The finding emerged in the wake of official data being published in a Home Office freedom of information release.
The release shows that just 317 arrivals were found to have a passport at the time of being processed in the UK between January 2018 and June 2021, during a period when at least 16,500 were detected arriving (see our Channel Tracking Station).
The risks to security that the absence of reliable documentation poses are clear.
The Home Office said the available data is limited to those arriving with a passport, as the department was only able to capture individuals with a passport on their current system, adding: "Any other identity document would require manual search of all cases."
Without a passport or other identity document it becomes nigh on impossible to establish someone's true identity if they choose to falsify it. Otherwise, why would they destroy such documents?
The obstacles to properly identifying those coming in illegally may have been compounded by the loss of access to the Eurodac database which enabled UK authorities to check fingerprint scans quickly with other European countries.
The Home Office has said that many of those coming in boats destroy their documentation during the journey, often on the instructions of criminal people traffickers. This can be done to make it more difficult for authorities to identify and remove people.
The government's own Channel threat commander, Dan O'Mahoney, confirmed this in evidence before the Home Affairs Committee in September 2020: "Generally speaking, encouraged by the facilitators, [those crossing] will get rid of any sort of documentation or pocket litter, as we call it in law enforcement—phones, SIM cards, anything—before they are intercepted by Border Force." (See Q74 of link)
Asylum claimants found to have destroyed their documents can be prosecuted under a 2004 law passed by the Tony Blair government.
However, Ministry of Justice data shows a dramatic decline in the number of prosecutions of this offence since 2005. One dataset even indicated that there were only two prosecutions in 2019 for being unable to produce an immigration document at an asylum or leave interview (a year when 1,840 are known to have crossed the Channel in boats).
Figure 1: Prosecutions and convictions for being unable to produce an immigration document at an asylum or leave interview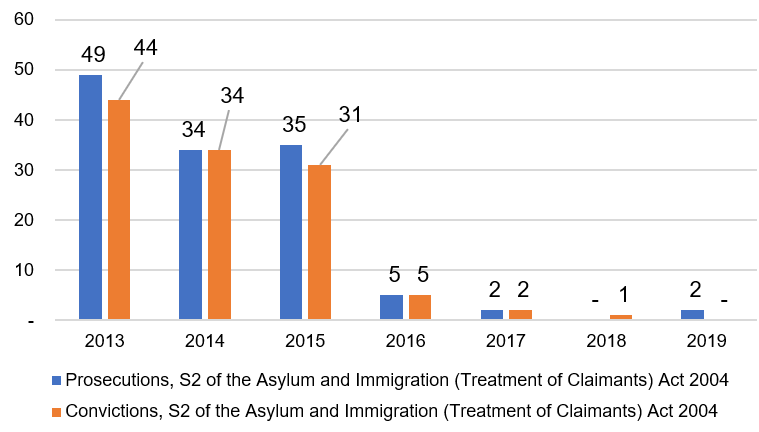 The stark lack of action by the authorities is despite the Crown Prosecution Service having previously said: "The destruction of documents disables the authorities from establishing where an entrant came from, in order to increase the chances of success of a claim or application and/or to thwart removal… These offences have the real potential to undermine the whole system of immigration control."
The Home Office plans to stop releasing data on daily boat crossings as frequently as has been the case. We have started a petition to send a message that hiding the data in this way would deeply injure transparency and accountability. Please sign it here.
Commenting, Alp Mehmet, Chairman of Migration Watch UK, said: "Verifying that those arriving in small boats are who they say they are is all but impossible given they have nearly all destroyed their documents. And yet, in most cases, we take them at their word and let them in even when there are serious doubts about their age and identity. This is dangerous loophole that puts the public at massive risk. Most galling is that the government have known about it for years."
Annex: Small boat arrivals with passports
Our analysis of the figures suggests that the share of those reported entering via this route who had a passport dropped from 4% in 2018 to just over 1% in the first half of 2021 (Table 1 below). For the full data, see table 2:
Table 1: Share of boat arrivals found to be in possession of passports, 2018 to June 2021. The source for reported boat arrivals is our Channel Tracking Station which is based upon Home Office / media reports.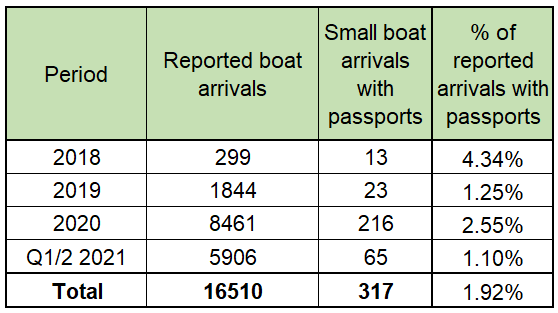 Table 2: Small boat arrivals with passports. Total = 317.