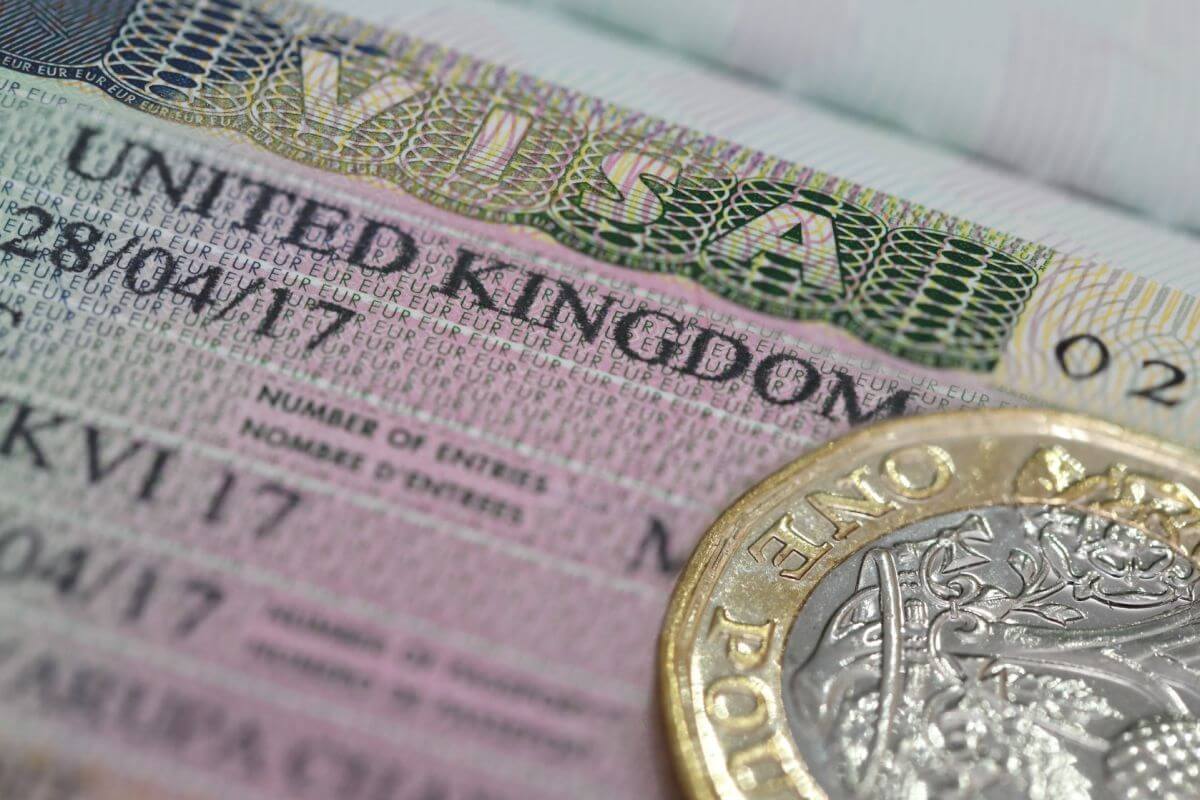 The first visa statistics for the full year of 2021 were published by the Home Office on 24 February 2021. As suspected there was a large rise in all categories, and a rocketing share of asylum grants, alongside plummeting asylum refusals, falling removals and diminished use of detention to keep the public safe (the latter since pre-pandemic).
Skilled work visas are up by a third compared with pre-pandemic, we have the highest number of study visas ever recorded, family visas have doubled since last year and asylum figures are higher than at any point since 2003.
The news came alongside official figures released by the government which showed that there was a near-tripling of illegal immigration via boats, lorries and air between 2018 and 2021. In total, 85,000 people have come illegally since 2018 (more than the capacity of Old Trafford football stadium).

Overall visas
30.2 million passenger arrivals in 2021 (including returning UK residents), around a quarter (23%) less than the previous year
1,311,731 visas granted in 2021, 36% higher than 2020.
Of the visas granted in the latest 12 months, 33% were for study, 31% were to visit, 18% were to work, 3% were for family, and 14% for other reasons.
There have been a total of 103,900 applications for the BN(O) route from Hong Kong in 2021 since its introduction on 31st January.
Work
There were 239,987 work-related visas granted in 2021 (including dependants) – 25% higher than in 2019.
Skilled work visas increased by 37,551 compared with 2019, or a 33% rise, to 151,000
The new Skilled work routes introduced in late 2020 (Skilled worker, Skilled worker Health and Care, and Intra-company transfer) accounted for 148,240 or 62% of the total work-related visas granted and made up 98% of all Skilled work grants in 2021.
'Seasonal Workers' saw a large increase, up from 7,211 in the previous year to 29,631 (+311%).
Study
In 2021, there were 432,279 Sponsored study visas granted (to both main applicants and their dependants), 89% (203,313) more than the previous year and 52% (147,558) higher than 2019. This is an all-time record level.
Chinese nationals were the most common nationality granted Sponsored study visas in 2021, with 119,334 visas granted, similar to that seen in 2019 (119,825).
Nigerian nationals saw the largest relative increase in Sponsored Study grants compared with 2019, increasing by 34,816 (+415%) to a record high of 43,200, making them the third largest nationality group this year.
Family
There were 280,776 visas and permits granted for family reasons in 2021, 105% more than 2020.
There were 171,159 grants of visas to dependants of people coming to the UK on other types of visas, up 165% in the last year and up 111% since 2019; there were particularly large increases in grants to dependants of Sponsored study visa holders (from 19,139 in 2020 to 55,097 in 2021), and dependants of Skilled workers (up 34,516 to 69,488).
The increase also partly reflects the introduction of the BN(O) route, the dependants of which account for 31,100 visas granted in 2021.
There were 59,254 EUSS family permits issued to family members of those EEA or Swiss citizens granted or eligible for settled or pre-settled status through the EU Settlement Scheme on the basis of residence in the UK before the end of the transition period at 11pm on 31 December 2020 (up 210%).
Asylum
There were 48,540 asylum applications (main applicants only) in the UK in 2021, this is 63% more than the previous year. This is higher than at the peak of the European Migration crisis (36,546 applications in 2015-2016) and the highest number of applications for almost two decades (since 2003).
Almost three quarters (72%) of the initial decisions in 2021 were grants (of asylum, humanitarian protection or alternative forms of leave), up substantially from the previous year (46%) and the highest since 82% in 1990.
[I don't understand this sentence] "The rise in grant rate is in part because of the low number of third country refusals (affected by the UK leaving the EU), although the overall grant rate can vary for a number of reasons."
Extensions
Excluding extensions granted to individuals who were unable to leave the UK because of travel restrictions or self-isolation related to COVID-19, there were 406,410 decisions on applications to extend a person's stay in the UK (including dependants) in 2021, 75% more than a year earlier and 32% more than in 2019.
Settlement
There were 107,976 decisions on applications for settlement in the UK in 2021, a 24% increase on the previous year and 14% more than in 2019. Of these, 106,192 (98%) resulted in a grant.
Latest data on EU settlment scheme shows that there were 6.44 million applications to the EU Settlement Scheme received up to 31 January 2022.
Citizenship
There were 179,968 applications for British citizenship in 2021, 5% more than in 2020, and 3% more than in 2019.Applications for citizenship by EU nationals fell by 3% compared to 2020, to 57,604, but rose by 16% compared with 2019. The number of non-EU applications has remained broadly stable since 2014, whilst EU applications have increased up to mid-2021.
There were 190,175 grants of British citizenship in 2021, 46% more than in 2020, and 19% more than in 2019.
Detention
At the end of December 2021, there were 1,179 people in immigration detention (including those detained under immigration powers in prison), 69% more than at the end of June 2020 (698) when the impact of the pandemic was most pronounced, but 28% fewer than pre-pandemic levels at the end of December 2019 (1,637).
Returns
In the year ending September 2021, enforced returns from the UK decreased to 2,830, around a third (35%) fewer than the previous year and 61% fewer than pre-pandemic levels in the year ending December 2019. The vast majority of enforced returns in the latest year were of Foreign National Offenders (FNOs).
In the year ending September 2021, there were 2,732 FNOs returned from the UK, 20% fewer than the previous year
See the full statistics