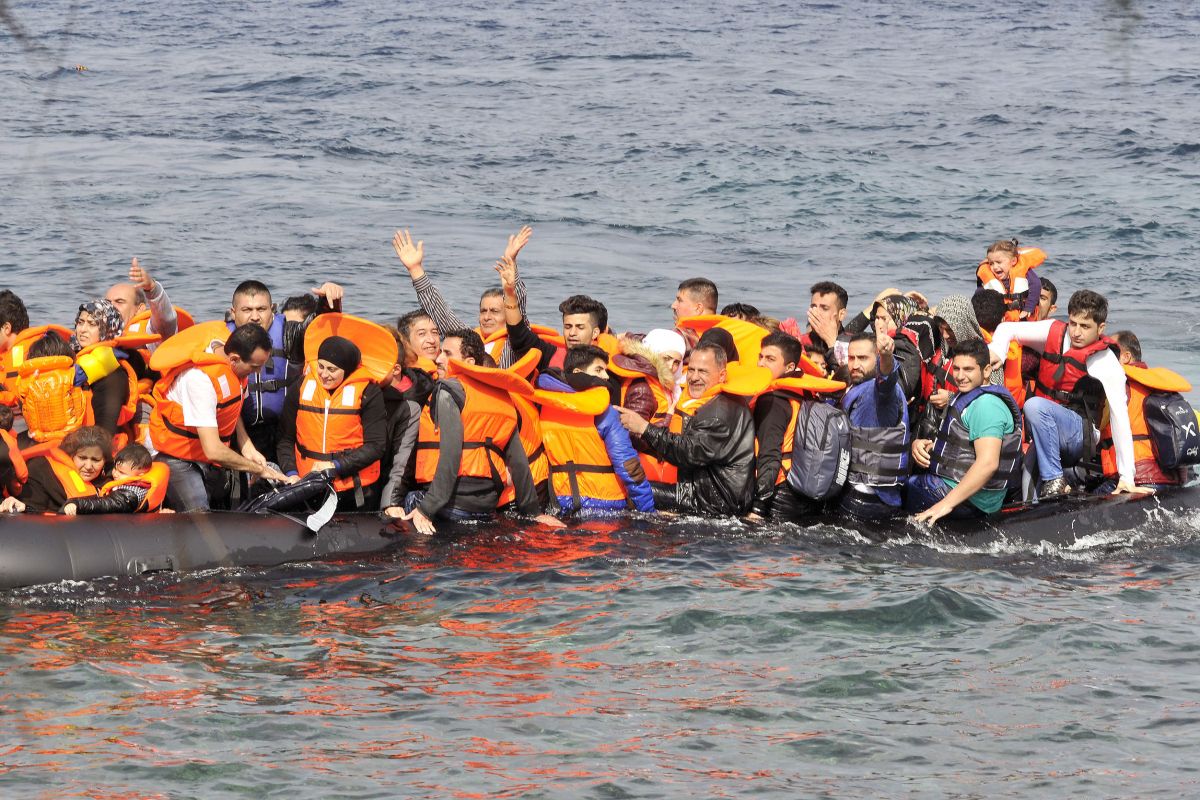 In October 2021, while giving evidence to a House of Lords Committee regarding the government's pledge to open up the UK to tens of thousands from Afghanistan, the Home Secretary made the following key admission: "We simply do not have the infrastructure or the accommodation" (Q2, p.3 of testimony to House of Lords committee, October 2021).
This comes as the government tries to hide daily Channel boat arrival figures from the public: make sure you sign the petition to object to this here and also share as widely as possible with friends and family.
Ms Patel's admission about not having enough housing highlights the folly of the government's failure to secure the border in the Channel while also announcing schemes to relocate massive numbers of people here from around the world at the drop of a hat with barely any thought given to the capacity of UK communities to cope, or the views or concerns of the British public.
The government should remember that six in ten of the public think immigration is too high (only a fringe minority say it is too low), and eight in ten are dissatisfied with the way the government is handling the crisis in the Channel (YouGov).
A few months after Ms Patel made the above concession, her Home Office revealed in a haphazard manner (in the process inadvertently misleading a committee of MPs) that taxpayers are forking out £1.7 billion per year to pay for hotel rooms for 37,000 migrants, including tens of thousands of illegal Channel crossers.
This includes hundreds in four-star resorts, such as the historic Grade II listed Woughton House Hotel in Milton Keynes (see press report). Taxpayers also fork out for free mobile phones and food takeaways, yoga classes and taxis to and from appointments.
The spiking number of illegal crossings (see our Tracker for more on the rising numbers since 2018) has come as the government instituted a Border Control Betrayal policy which has sabotaged their own pledges to voters to restore immigration sovereignty and security after Brexit and reduce numbers.
Ministers removed or weakened controls on mass immigration like caps and skill / salary thresholds, meaning that those in 80% of countries now find it much easier to come here and work and with no annual limit (see summary). Such a slap in the face of the majority who voted for Brexit to help reduce mass immigration. Ruling politicians then introduced an uncapped route for students to stay on and work in the very lowest-paid jobs (see summary), abolished the rule which forced employers to put British jobseekers first (see here and here) and opened up unlimited relocation routes for millions from Hong Kong / Afghanistan (see here, here and here). Now they are giving illegal arrivals the right to work in care homes – further adding to the growing frenzy of abuse in the chaotic and overwhelmed asylum system.
Not surprisingly, a number of areas are stating that they are overwhelmed by strains in the midst of the need to provide housing and support, including for many people with absolutely no right to be here. For example, councillors from Kent, to Portsmouth Devon, and MPs from Stoke and Bracknell.
For instance, Bracknell MP James Sunderland said that his area did 'not have the space or resources' to deal with hundreds of families being resettled there. "It is about fire safety, it is about community cohesion, community tension, overcrowding, building regulations, environmental health. The list goes on. Bracknell is not a very multicultural area. The impact on housing pressure at local level could cause further tensions if there is resentment about refugees receiving housing assistance at a time of acute affordable housing shortage. The scale of the proposed procurement would have a significant negative impact on the resources of a small unitary authority with no council-owned stock."
Kent MP Gordon Henderson spoke in the House of Commons last month about the problems of excessive house-building and over-development in Sittingbourne and Sheppey, pointing to 'unprecedented housing growth had put great pressure on our local infrastructure and services' (see Hansard record).
And during the summer last year, Torbay Council leader Steve Darling raised concerns about the amount of local housing available. He said the city did not have an adequate support network for refugees arriving from Afghanistan, adding: "In Torbay this summer we have seen record numbers of homeless households in need of temporary accommodation, as well as seeing record numbers on our housing waiting list." (see media report).
Some of the these areas are Red Wall seats which helped give the government its large majority in 2019. Now voters there are increasingly feeling left out in the cold.
For example, Stoke-on-Trent MP Jonathan Gullis told the House of Commons in 2021: "The stark truth is that our city has now reached its limits…. people are looking for two-bedroom and three-bedroom homes and young families are struggling because we do not have one-bedroom sheltered accommodation for the elderly population to move into. Our schools are at absolute capacity, if not over capacity, and we have a public transport system that has, quite frankly, been well and truly left behind." (see Hansard).
The concerns about homelessness and the housing crisis are well founded. Homelessness affects 140,000 families, including an estimated 120,000 adults and 200,000 children. There are 85,000 families in England in temporary accommodation, such as short-term private rentals; temporary social housing stock; and B&Bs and hostels – with an additional 10,000 on the waiting list for such accommodation – see BBC Briefing on Housing.
Meanwhile, our research based on ONS household projections which were released in 2020 has found that a little over half (57 per cent) of extra homes needed in England until the early 2040s would be due to immigration; that means we will need to build 107,400 homes every year, or one every five minutes, just to cope with immigration. The impact of overseas arrivals would drive the need for nearly 2.7 million homes between 2018 and 2043, equal to about nine cities the size of Glasgow (see here and here).
This means not just the loss of large tracts of beautiful green space but rising house prices for hard-pressed young people who already struggle to afford a mortgage or rent.
High immigration also increases demand for schools in a number of ways. As the ONS has noted, the impact of children who have recently arrived from abroad is one factor but the main driver is the number of children being born here in the UK, which is also increased by immigration. The secondary school population has been projected to increase by more than 400,000 by 2027, in part due to the baby boom fuelled by uncontrolled, massive levels of immigration. In 2019, it was reported that immigration was among a number of reasons for 'unprecedented demand' on Middlesbrough schools which had left pupils without places. Pressures are also particularly acute in a number of London boroughs.
In late 2018, the mayor of Greater Manchester Andy Burnham threatened to stop housing new asylum seekers, noting that there was "mounting chaos" in the government's dispersal system, which was facing "catastrophic failure". He said the region's public services could not continue to support "disproportionate" numbers of people compared with elsewhere in the country. At the time, he said, the north-west of England hosted 25% of the national population of asylum applicants requiring housing and support, 70% of whom were housed in Greater Manchester. Mr Burnham said: "It cannot be right that towns in Greater Manchester have more asylum seekers clustered in a handful of wards than entire regions in the rest of the country".
Meanwhile, Sir Steve Houghton, the leader of Barnsley council, called for 'a fairer distribution of asylum seekers around the country', while the chief executive of the Scottish Refugee Council, said: "This current approach of ignoring communities' concerns is not sustainable and it's not fair" (see media report).
And in 2020, Portsmouth joined Kent in closing doors to unaccompanied children arriving in its port after a surge in arrivals saw caseloads for independent reviewing officers rose (see report).
Aside from huge concerns about public safety, terrorists and criminals flowing in using false passports or having no identity documents at all, the strains being placed on communities are huge and growing.
This is all happening as the UK taxpayer faces rising energy and food bills and back-breaking inflation, with household inequalities widening as ordinary Britons struggle to make ends meet.
There is a strong chance of voters severely punishing the government for the failure to control immigration, as well as their moves to increase it, at upcoming elections.
About three-quarters of respondents told YouGov last month that they think Ministers are handling immigration badly, including three-quarters of the government's own 'supporters'.
We will be keeping tabs on what the public's response is. Watch this space.