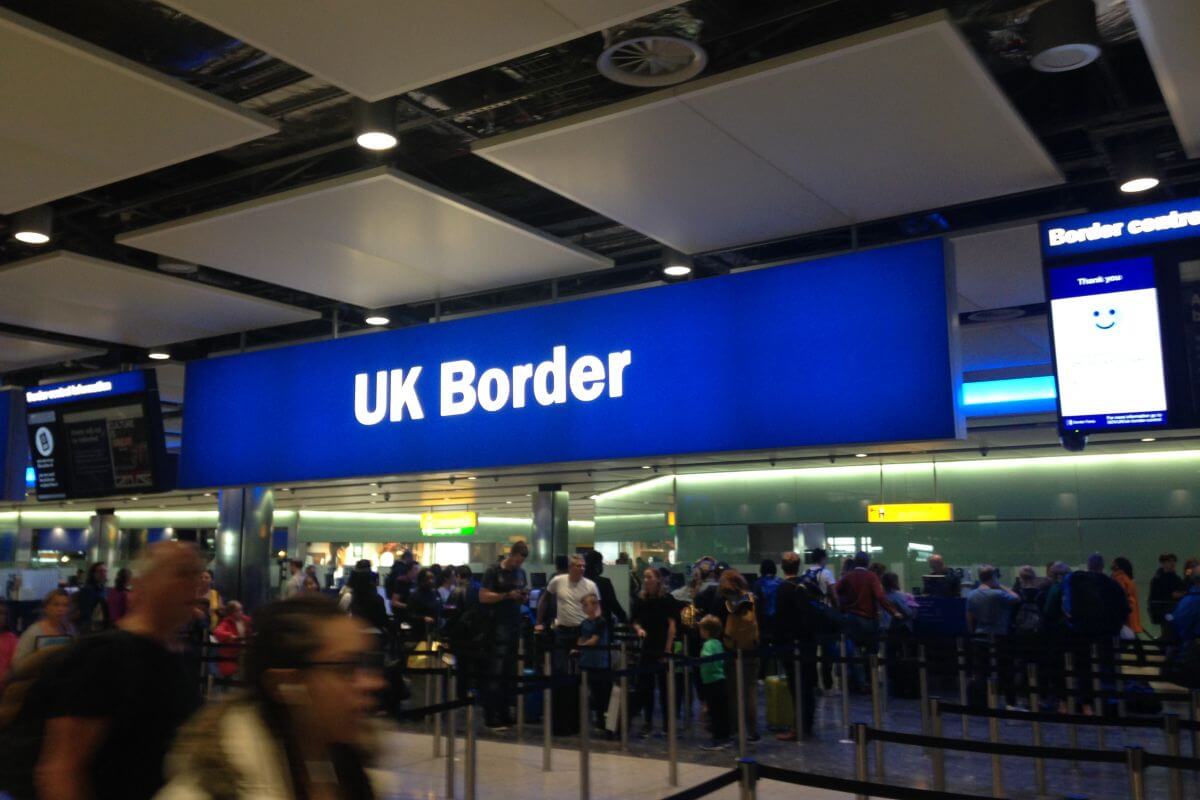 While announcing a welcome new returns agreement with Serbia, the Home Secretary, the government claims that it is 'delivering on its promise to tackle illegal immigration and the harm it causes'.
Yet illegal boat crossings are six times as high as this point last year (with over 40,000 entering since end of 2017) point while lorry entries continue apace (see our Channel Tracking Station) and the UK becomes an even-stronger magnet for failed asylum claimants all over the continent (see our summary).
The government is hiding latest data about overstaying from exit checks (using the excuse of Covid). They were meant to release this report in August last year. It is now five months late. Are they trying to hide evidence of abysmal failure? Sadly they seem to be doing this with their latest plan to stop revealing daily reported arrivals via the Channel (see more here), about which you can write to your MP here.
Removals have plummeted and asylum abusers have been able to remain in the country for years before committing crimes or carrying out terror attacks, including the Reading attacker, one of the London Bridge stabbers and the Parson's Green and Liverpool bombers, among many others (see our summary)
The idea that the government is delivering on their promised border control is laughable.
Ms Patel also says: "We will stop at nothing to remove those with no right legal right to be in the UK, including foreign criminals". Unfortunately, they are stopped from doing this all too regularly.
33 foreign criminals who were meant to be deported to Jamaica on a flight on November 2021 did not get on the flight at the last minute due to successful legal challenges. Some of those who failed to be deported were guilty of crimes such as murder and child sexual offences (see media report).

Annual returns of foreign criminals plummeted from 6,000 in 2016 to 3,000 in 2020. In the year ending June 2021, only 2,809 FNOs were returned from the UK, 27% fewer than the previous year (3,827) – see Home Office statistics.

The number of foreign criminals being released into the community per year has increased by 1,105 – from just under 1,454 in year to Q3 2014 to just under 2,559 in year to Q3 2021 (Home Office enforcement data).

The Government has lost more than 900 foreign criminals including murderers, over 50 robbers and almost 40 rapists and sex offenders, Many of the foreign crooks are subject to deportation orders with the number of those missing rising by more than 160 in two years (Freedom of Information Release, October 2021).