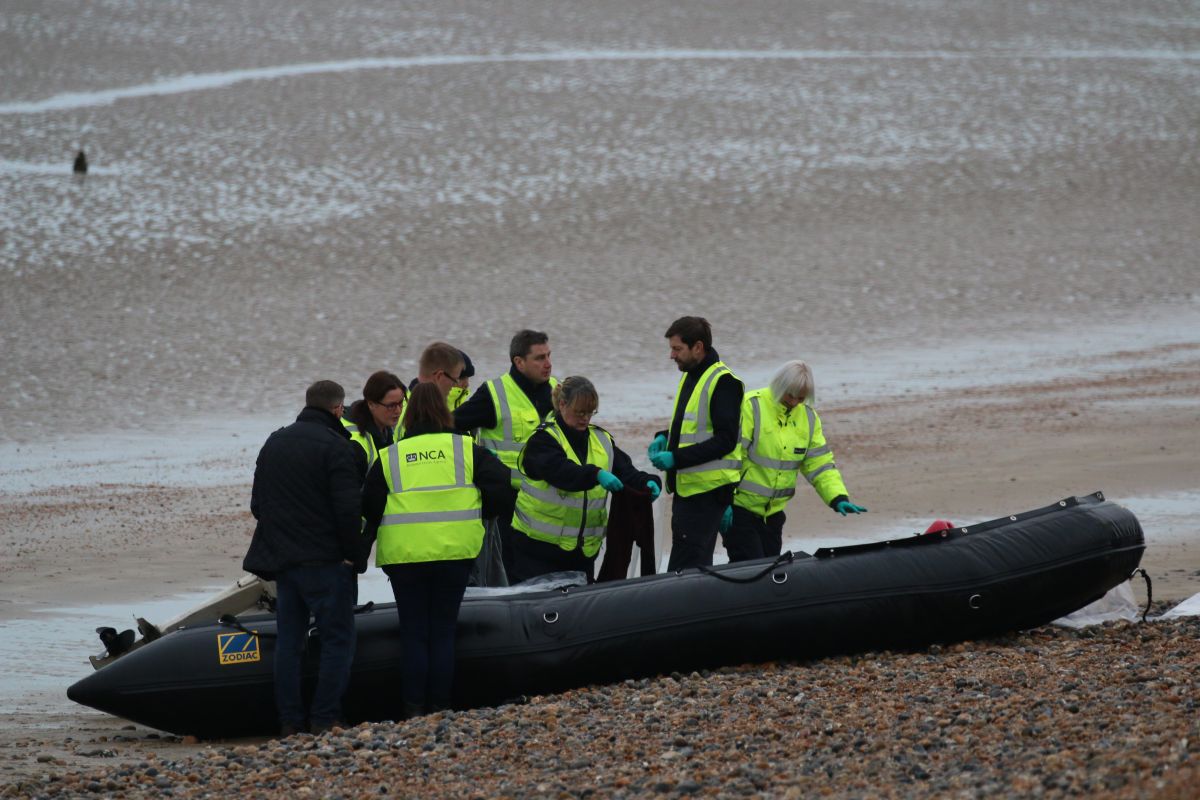 You want tighter borders, they want them opened up
We want tightly controlled borders and much less immigration. The elites want the opposite
Another week, another story of a preventable attack from a vicious killer who should not have been allowed into the country. Just six months after he dodged deportation because of last-minute human rights claims (supported by Opposition politicians and virtue-signalling luvvies) Ernesto Elliott murdered a 35-year-old man with a knife in a violent, bloody attack.
Meanwhile, the Prime Minister is going to have yet another go at putting in place the right legislation (where have we heard that before?) in an effort to shore up our wide open borders. Fact is, it isn't only inadequate laws and resources or the obsolescent and unfit for purpose ECHR and Refugee Convention that are to blame for the Channel crisis. At the root of the problem is a failure to foresee the consequences of weak and ineffectual action and a total incomprehension of what drives illegal immigration. This all has to change if the problem of illegality and a porous border is to be solved.
All the while, murderers like Langaween Abdulrahimzai and Ernesto Elliott are left to run amok among law abiding citizens, as our streets, green spaces and fragile services buckle under the punishing pressure of a population explosion driven entirely by mass migration (See our research on this here).
The simple fact is the majority of us want tight borders and much lower immigration levels while the elites deride such notions, treating them with contempt.
Blog of the week
Deportation Of Murderers Plummets In Midst Of Flurry Of Human Rights Challenges
Collapsing enforcement, border chaos and plummeting removals of those who shouldn't be here all threaten the safety of men, women and children in the UK. In the midst of huge abuse of human rights law, it seems our government and responsible authorities are incapable of removing high-harm individuals. According to the latest official data removals of the highest harm immigration offenders and foreign criminals have fallen from 2,200 to fewer than 1,000 in the past decade.  Read our full blog here.
Migration Watch in the news

Talk TV: What should we do with Albanian asylum seekers?
'Who from Albania should qualify for asylum for goodness sake?'
Telegraph: Britain's immigration system is in a panicky state of collapse
According to Migration Watch, in 2021 the UK's asylum grant rate at the initial decision stage was almost three times that of France. (The UK accepted 72 per cent compared with France's 25 per cent.) The UK grant rate is now a "permissive outlier" compared to most of Europe. We are, for example, much more generous than the cuddly EU (37 per cent acceptance for initial applications; less than half of what the UK takes) although, as everyone outside Whitehall has noticed, our public services cannot cope.
Express: Government calls time on asylum 'gravy train' with crackdown on £40m migrant lawyers
'Those who force their way into Britain, having paid colossal sums to crooks to get them here, can challenge in the courts any decision to deny them asylum or to remove them.
'Their lawyer, who doubtless urges them down the legal path, is rewarded, while the asylum seeker is accommodated and maintained throughout.
'And the entire cost is borne by the taxpayer. Is it any wonder that the hard-pressed public are angry?'
Make your voice heard
Regrettably, the delayed legislation that is soon to be placed before parliament is not going to have much impact on the numbers crossing the Channel in small boats, and even less on ballooning legal immigration. However, the introduction of this legislation does also suggest that the political class are only too aware of the looming general election and how the court of public opinion will judge them. They have good reason to be worried.. We have long come to expect spin and deception from ruling elites. For over twenty years, Migration Watch has sought to pick through the mountain of immigration data and obfuscation of the facts. We have repeatedly called out government, parliamentary and official failings with patient and sustained campaigning. We have shone a light on the facts and we will continue to do this with your help. Write to your MP today and join us in holding the elites to account.