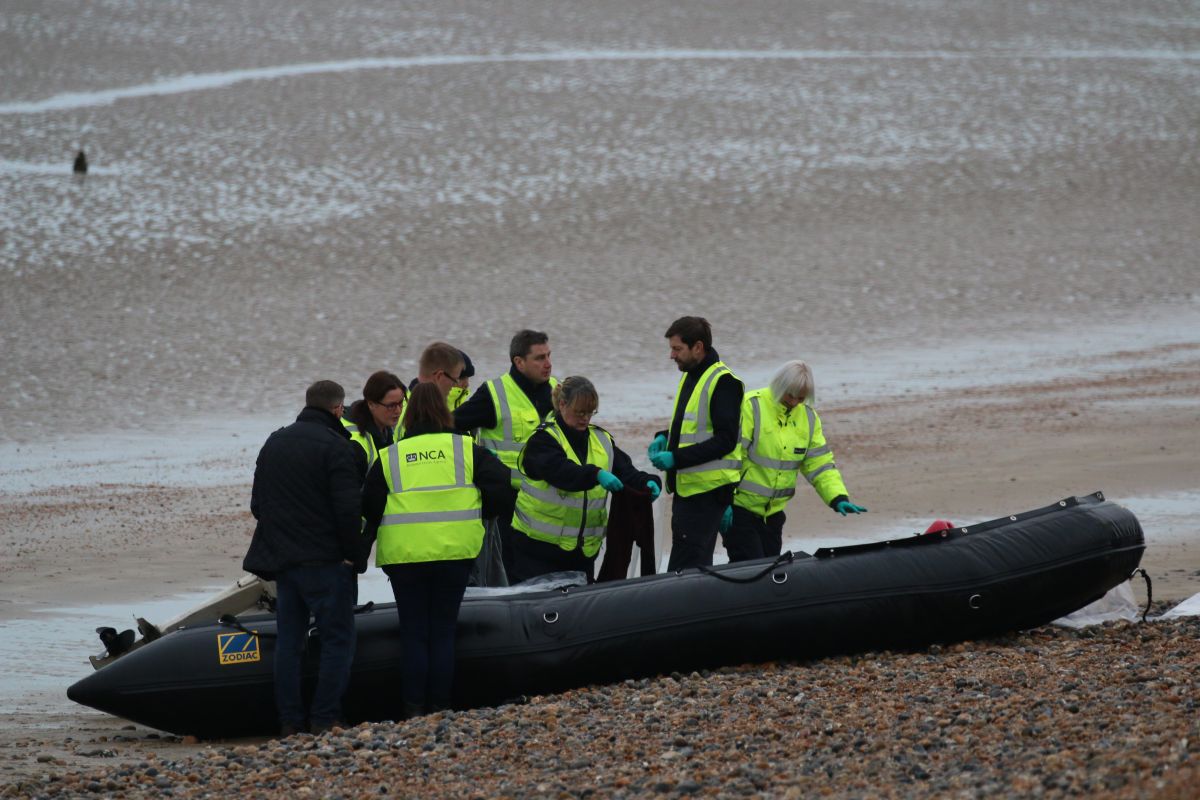 Will the PM stick to his guns on border control?
Is this really anything new?
The 'five-point' plan unveiled by the Prime Minister on Tuesday is in reality nothing new. Speeding up processing and removals, getting asylum seekers out of costly hotel accommodation and introducing further legislation to make removals easier are all promises made in the past that the government has failed to keep.

Should we believe them now?

Well, we at MW still need to be entirely convinced but that said, there is a difference this time round; the next election is, at the most, only two years away. This hard truth is not lost on the government.

The other pertinent point is that Tuesday's Commons statement was made by the Prime Minister. During Boris Johnson's tenure, Priti Patel or one of her ministers would make such statements and then be left to face the music when things didn't turn out as promised.

Indeed, there was seldom discernible support from No 10 on immigration policy at any time, unless it was to parrot election soundbites about controlling borders and that the (disastrous) points-based system would do the trick.
Back to the now. As our Chairman Alp Mehmet told Nigel Farage this week, (see our news coverage below), the real test will be whether the PM and his government will stick to their guns once the inevitable onslaught from the open border fanatics, activist lawyers, assorted virtue-signallers and the liberal wing of the Conservative Party gets underway.
The horrible and tragic deaths of four migrants on the icy waters of the Channel this week underline in the most vivid way possible why stopping the boats is an urgent necessity. Australia managed to do it – saving hundreds of lives per year – so why can't we?
If you would like a shot of sane and reasoned argument on the Channel crisis and the asylum chaos, please watch our founder and president Lord Green's address in the House of Lords. He calmly sets out how we at Migration Watch see it, demolishing the argument that the only way to stop illegal entry into Britain is to set up more so-called 'safe-routes.'
The ongoing failure to separate rule-breakers and scammers from genuine claims undermines the system, as well as democracy itself. Please watch the full speech here. 
Blog of the week
The Abuse Of Modern Slavery Laws By Asylum Seekers
The government's new plan includes a pledge to tighten up the criteria for modern slavery claims. This is welcome. According to a former immigration minister and sources within government, the Modern Slavery Act 2015 is being abused on a major scale, including by immigrants making Channel crossings. In some cases, they are initially denying that they are slaves but changing their story later. Modern slavery claimants have increased from 552 in 2009 to 12,727 in 2021, while the number of foreign nationals making slavery claims has grown from 2,209 in 2014 to 8,388 in 2021. Read our full blog here.  
Migration Watch in the news
The Epoch Times: UK's Sunak Unveils Plans to 'Abolish' Asylum Backlog by Next Year
Alp Mehmet, chairman of Migration Watch UK, hailed the announcement as a "welcome, if belated" proposal to solve to the problem, but said the prime minister and his party will be judged "on results."
See our full statement to the press here.
GB News: Migrant boat capsizes
'It was an accident waiting to happen. The amount of crossings and our ineffectiveness at stopping the gangs was bound to result in such tragic loss of life.'
GB News: Migration Watch UK reacts to Rishi Sunak's speech on illegal migration
'I'd like to believe that it's a useful start, let's wait and see. Will the PM have the political will? Will he have the courage to face the first sound of gunfire?' 
Make your voice heard
Both Tories and Labour are desperate to appear tough on illegal immigration. The reason for the sudden activity on proper enforcement at the border is because they know that you will not accept more slackness and fake effort around our weak borders.
However, let's not forget that the numbers arriving illegally, albeit now over 45,000 so far this year, are still only a fraction of those coming legally, including for work, which means that it is now easier for those in 80% of the world's countries to come to the UK for work. They've also significantly loosened study and other routes, allowing those completing their studies to stay for two years and take any job, or no job. While more and more of them can also bring their dependants. We will come back to uncontrolled legal immigration – now at its highest level ever recorded (with a million or so people coming each year) – in future emails.
As we get ever closer to the day of reckoning, the next general election, those who want to be elected or re-elected will be thinking how best to solicit your vote. Make them earn it. Write to your MP here to remind them that one of your priorities is policies to reduce immigration by a lot and, of course, proper control of our borders.