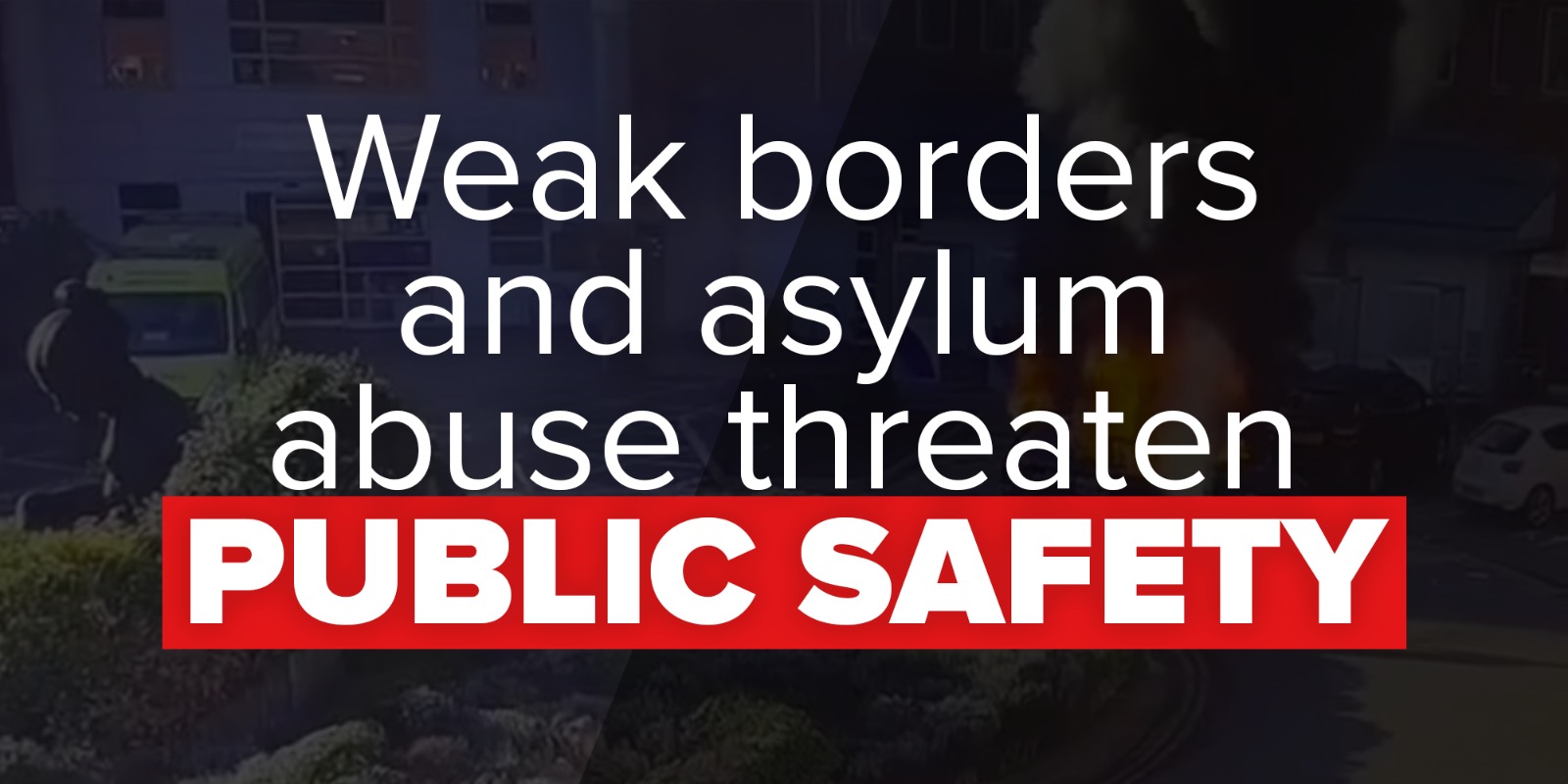 The Government has pledged action after finally confirming alarming incidents in which babies and children are threatened with drowning in the English Channel.
A minister in the House of Lords told fellow peers who migrants were seen 'dangling children over the side of a boat and threatening to drop them into the Channel; dousing themselves in fuel to prevent them being picked up by [the French]'.
So the safety of children is being threatened intentionally by those attempting to break into the UK. It points not just to government negligence in allowing these crossings to rise 95-fold since 2018; it also underlines the huge public safety nightmare in failing to detain and swiftly remove all of those crossing. More than 43,000 people have come in boats since January 2018.
We are told patronisingly that these crossings are about desperate people directly fleeing persecution (despite boat occupants including many asylum rejects who destroy their documentation. They are all coming from safe countries like France or Belgium – here are three key facts on the crossings).
We say very clearly that *anyone who is found to have threatened a baby like that must not be allowed to stay in the UK*- see our tweet thread on this.
The government's admission came more than a year after the borders watchdog mentioned these appalling incidents in a report in which he slammed the government's performance on stopping the boats.
"There have been instances of migrants dangling babies overboard", said the independent chief inspector of borders (pp.77 and 78 of report).
It all makes the government's policy of promising free accommodation (including all bills paid and often in luxury four-star resorts), NHS care, education, mobile phones and yoga classes to those making these deadly and illegal boat journeys seem completely negligent.
The public will be disgusted by this news, but after four years of rocketing boats (See our Boat Tracking Station) many will no longer be shocked.
As we noted, the media likes to focus on women and children being brought across the Channel, despite fact that most crossers are young men. Seven in ten were young men between 18 and 39 in 2021.
Meanwhile, the NGOs that have turned a blind eye to and made countless excuses for these rising illegal crossings are notably silent as babies face being drowned.
Baroness Williams of Trafford, Home Office Minister told the House of Lords on 4 April 2022: "We will take firm action against migrants who put themselves or others, including rescuers, in danger by their actions—for example, where migrants have been seen dangling children over the side of a boat and threatening to drop them into the channel, or dousing themselves in fuel to prevent them being picked up by French search and rescue services because they did not want to be taken back to France. This would apply to instances such as those which occurred in 2020 with the stowaways on the "Nave Andromeda", which led to the crew locking themselves in the ship's citadel in accordance with the ship's safety manual and making a mayday call.
"Additionally, we will be targeting for prosecution migrants who cause severe disruption to services such as shipping routes, or closure of the Channel Tunnel. This happened in 2015 when a group of migrants forced their way into the tunnel despite the attempts of French officials and police to prevent them doing so. The migrants' actions meant that the power supply to the tunnel had to be shut down and rail traffic suspended.
"We will also focus on those who have arrived in the UK without permission in cases where they are criminals who have previously been deported from the UK, persons subject to exclusion decisions or persons who have been repeatedly removed as failed asylum seekers."