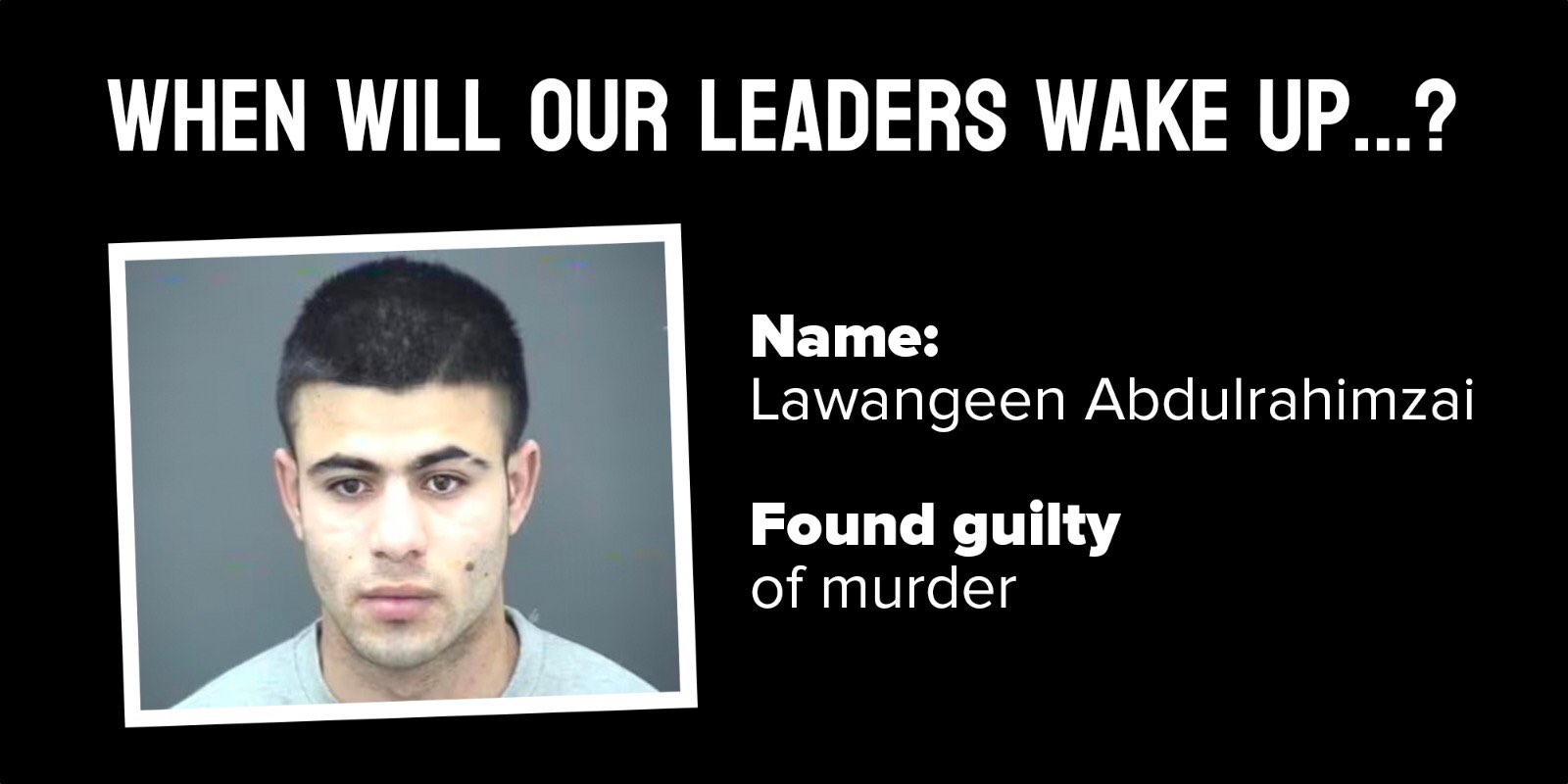 This is not the first time, nor will it be the last
When will our ruling politicians wake up?
Lawangeen Abdulrahimzai is a name that will live in infamy. The murderer of Tom Roberts – a young man who dreamt of serving his country by becoming a Royal Marine. A lying, vicious, psychotic killer from Afghanistan was able to spin out his stay as an unaccompanied minor with the support of immigration lawyers and an unfit system with more holes than Gruyère cheese. The tragedy is that it was totally avoidable.
Abdulrahimzai made his way to the UK, doubtless having heard that we were a soft touch (see our research here), after his asylum application was rejected in Norway. He had fled there from Serbia where he had gunned down two men, having already been convicted for drug dealing in Italy.
On arrival at Poole from Cherbourg he sought asylum as a minor, claiming to be 14 years of age. Despite looking a lot older and Border Force questioning his claimed youth, it was two years before something closer to his true age was established.

To be fair to the Border Force, the instructions in the official guidance at the time were that anyone who didn't appear to be over 25 had to be given the benefit of the doubt (yes, really). It turned out that Abdulrahimzai was 19, not 14, when he arrived. Up to this point, he had been placed with a foster carer and been accepted at a local school, to be among young boys and girls.
This of course was neither the first nor an isolated case. Abdulrahimzai is not the only one to have lied their way into the country, having destroyed papers and claimed to be someone they were not. And having done so, aided by immigration lawyers and charities, many game the system to stay here and go on to commit heinous crimes. Sadly, it won't be the last time it happens.
The only way to stem the tide of those making their way here illegally, often after getting rid of their passport and other documents, is to detain them on arrival, deny them entry and either return or remove them quickly. What about international law or countries refusing to take back those who embarked from their shores, you ask. Frankly, if our government and politicians in parliament had the courage and determination, they could do it. And if it means resiling from the ECHR to do it then we should do so without hesitation.
As for the argument that more safe routes are the answer, we say, nonsense. Application centres in Continental countries simply wouldn't work and would lead to even more making their way here illegally. Secondly, as we heard from a government minister this week, the UK has already given generously, with more than 450,000 people arriving via safe and legal routes since 2015 (about  equal to the population of  the city of  Bristol).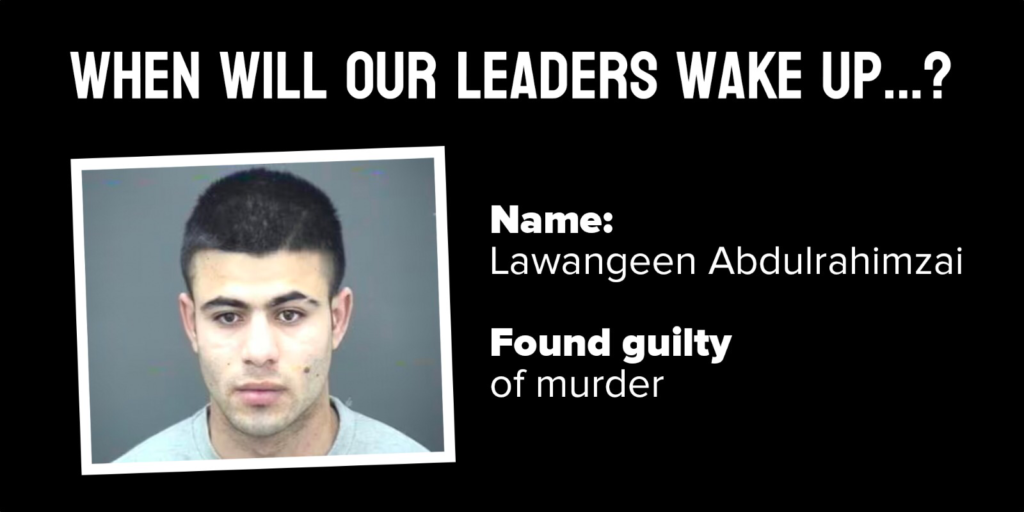 Blog of the week
We Are A Magnet For Europe's Failed Asylum Claimants
In 2020 MW warned that the UK was becoming a *magnet* for failed asylum seekers from all over Europe because of our lax rules and disintegrating enforcement regime. That was before illegal boat crossings tripled in 2021 and shot up again in 2022. Read our blog  here.  
Migration Watch in the news
Mail Online: Border Force fears that the number of migrants making Channel crossings will nearly double from 45,000 to 80,000 this year
'These predictions are appalling, but they don't surprise me. Once migrants get here, they know they can stay, and this will attract more people to try to come by boat.'
The Epoch Times: UK Orders Investigation Into  'Red Flags Missed'  as Afghan Asylum Seeker Jailed for Murder
The scientific advisers said the tests should be voluntary, but  Alp Mehmet, chairman of Migration Watch UK, urged the government to force illegal immigrants whose age was in doubt to take the tests. 

Talk TV: People Smugglers Made £183m Last Year

'It shows that the political class are bereft of ideas on what to do about this.'

Two stories below do not mention or quote Migration Watch explicitly but both were informed directly by the work of our research team:
The Telegraph: ALLISON PEARSON: The Home Office must stop wringing its hands and start protecting its own citizens
With the surge in small boats arriving on the Kent coast (65,000 migrants are predicted to cross the Channel in 2023), and the almost inevitable destruction of personal documents, there has been a big rise in the number of unaccompanied  "child"  refugees… between 2012 and 2021 some 52 asylum seekers claiming to be children were later found to be 30 years old or more.
Telegraph: Killer had asylum claim rejected in Norway before UK accepted him as a 'child'
The litany of missed opportunities and failings in the case illustrates the mammoth task facing the Government as it tries to reform the asylum system. 
Make your voice heard
The asylum crisis and mass immigration are two sides of the same coin. Focusing  on Channel crossings  should not distract us from  the  wider and even bigger problem of the mammoth scale of net migration.
It is not surprising that immigration levels shot up, with 1.2 million long-term visas  granted,  notwithstanding the government's repeated promise to reduce immigration. It is now so much easier for workers, students and dependants to come here from all over the globe. And by Jove they have made the most of the open door.
The government have systematically weakened the immigration system and border control. Write to your MP  to let them know you are not fooled.