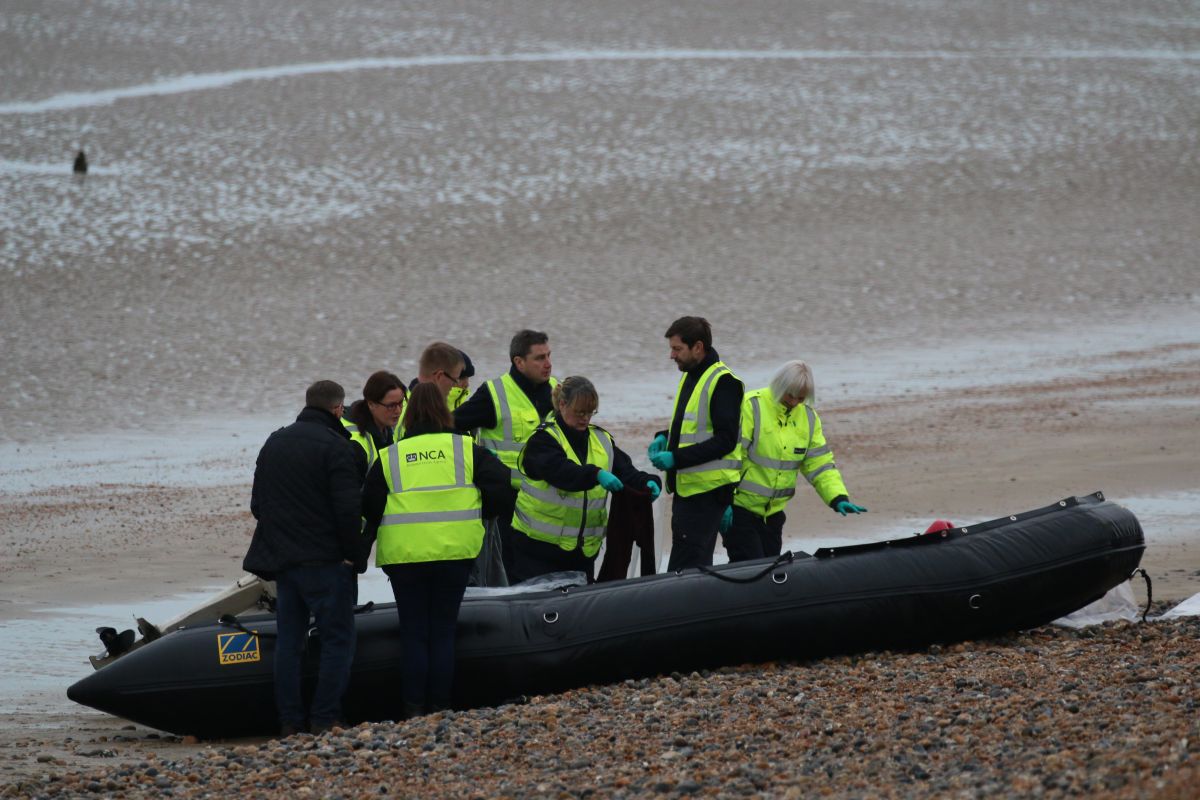 Britain set for rise in illegal boat crossings
This month we have already seen three times as many people cross the Channel on boats as we did last year (as always, for updates see our Channel Tracking Station). Given that 2021 was a record year for this dangerous route, it does not bode well for the rest of 2022. As ever, good weather means the people smugglers are emboldened to try their luck in the knowledge that they are onto a guaranteed winner. A further incentive is the message from our political class, who remain incapable of committing to tough action. In the 2019 general election and later when the government first mooted the legislation now agonisingly wending its way through parliament, we were promised a reduction of not just illegal immigration but of overall immigration too. So far that reduction has failed to materialise. As the Nationality and Borders Bill trudges its way through the parliamentary process, with every attempt being made to weaken it, no one should be holding their breath for any sudden change in enforcement or reduction in numbers. Indeed, the signs are that the numbers crossing this year could be well over three times those who crossed last year.
There is good news, however. This week the government was forced to respond to our petition to stop the data cover up over Channel crossings. The Home Office implies it had made no decision to move from daily updates to statistics every three months or so, but that is not what they were implying in January. Despite the bureaucratic spin, this is a victory for democracy and victory for common sense. Well done and thank you to all of our supporters who signed this petition.  
Blog of the week
Government Body Says 12 Million Immigrants Expected Over Next Twenty Years

Between four and five million net migrants are set to the come to and remain in the UK by 2041, according to speculative, interim projections by the Office for National Statistics. This calculation is made up of 12 million immigrants projected to come and 7 million projected to leave. Large as these figures are, they are on the conservative side. Add to this the children who will be born to future migrants and you can quickly see the impact that immigration on such a scale will have on our communities up and down the country. The overall impact is expected to be a UK population rise of 3.4 million – from 67 million now to 70.4 million. Pretty much all of this increase will be driven by immigration. Our cities are congested, our schools are full and we are heading into a cost of living crisis that will hit ordinary people very hard. Given that mass immigration is such a critical factor it is both logical and sensible that we try to mitigate the impact of the coming challenges by reducing immigration. Will our leaders listen? Read the full blog here.  
Migration Watch in the news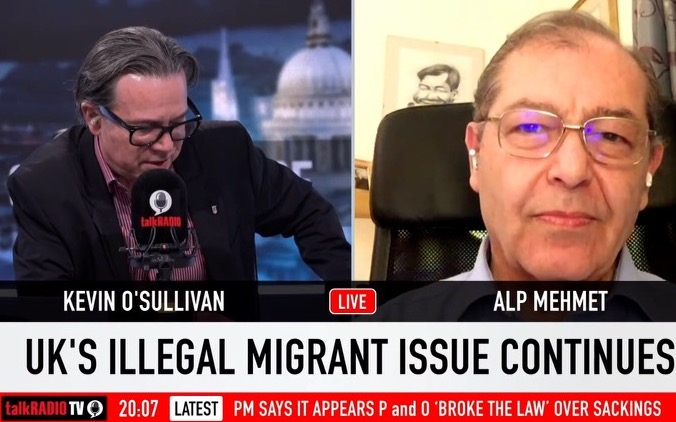 Our Chairman Alp Mehmet was in demand by the nation's press again this week. See below:
Talk Radio:  Almost 400 migrants were brought into Dover after crossing the Channel on Tuesday
'Nearly 4,000 people have come so far this year. We're already seeing much more than three times the number we saw last year.'
And see here for our response to the government's answer to our Channel data petition:
MWUK: Migration Watch UK comment on the government's decision to continue issuing updates on small boat Channel crossings as they take place
'This is a victory for democracy and common sense. The government's decision to abandon the thoroughly bad idea of only issuing figures on illegal Channel crossings quarterly is welcome, as is their intention to update numbers on days when there are crossings.'
And see below for some more reactions to this week's news:
The Times: Gangster behind the deadly global trade in Vietnamese migrants
'The jailing of such a hideous crook is welcome but it won't undo the horrific harm he caused. All those who call for open borders would do well to remember how such policies incentivise criminals like this.'
Telegraph: Ministerial grace-and-favour homes could be used to house Ukrainian refugees
'This is an absurd proposition which shows the levels of silliness that some of our weaker public figures are susceptible to. We must of course do all we can to help Ukrainian refugees, but clickbait headline-grabbing ideas like this help no one.'  
Make your voice heard
As noted above regarding the government's response to our Channel petition, dedicated action does make a difference. Governments will often do as little as they can to avoid meeting the needs of ordinary people while caving to powerful and well-resourced lobbies, such as big business. We have seen this with the 'points-based system' brought in after Brexit, which has done away with key checks on mass immigration such as an annual cap on work permits and lower skills and education thresholds. Companies no longer need to give priority to domestic workers for new jobs. In short, we've gained 'control' only to throw it away on a plan that will open Britain up to millions of cheaper and more malleable workers from around the world. Please write to your MP if you too are outraged by this. Governments want your vote, so let them know it is not to be taken for granted.