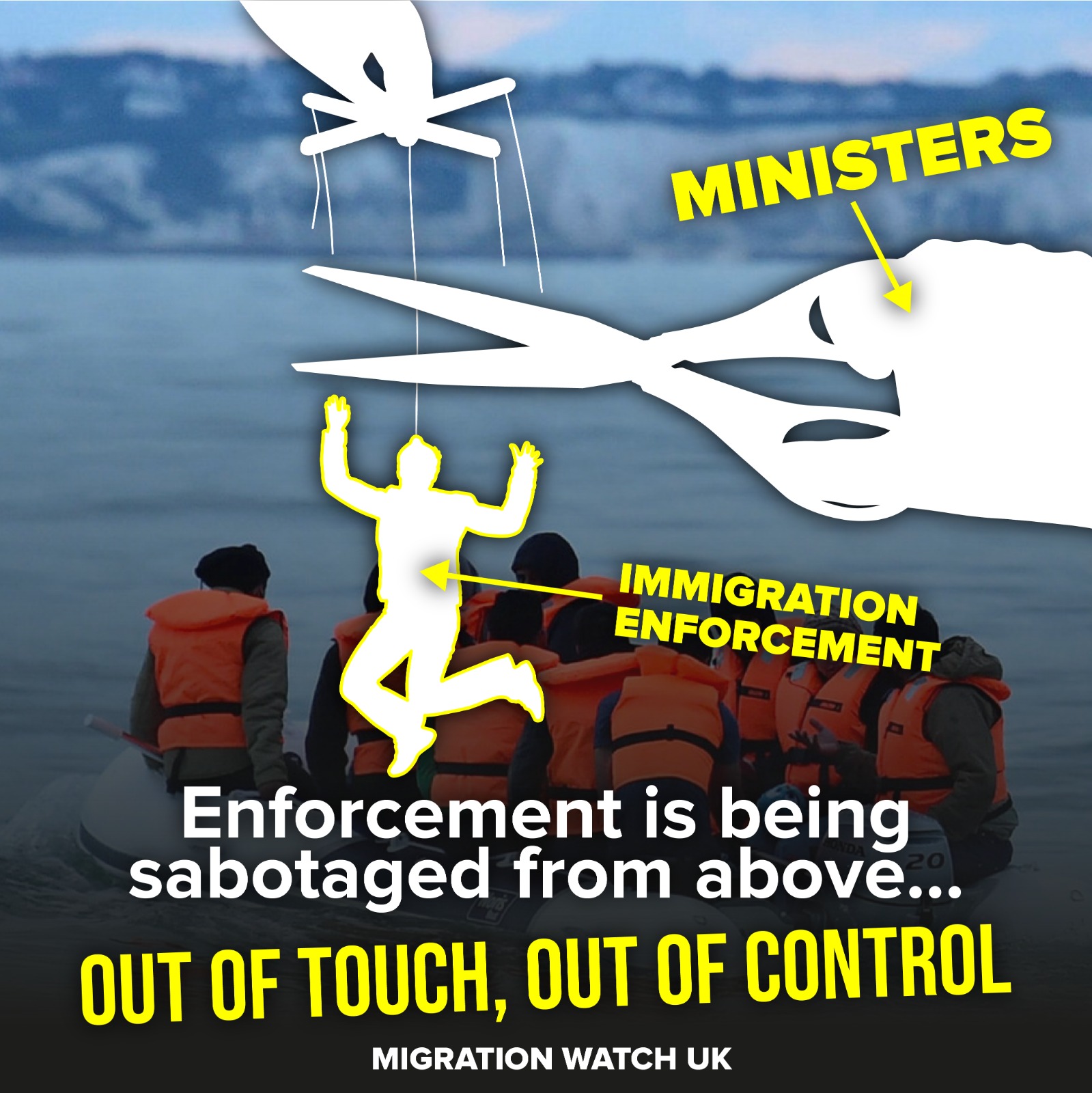 Detected illegal arrivals have shot up from 13,500 in 2018 to close to 40,000 in 2021.
So what has been the government's response?
New Home Office figures reveal they have cut the number of immigration enforcement staff by more than 400 in the past five years (see graph below and the statistics here).
Although it could not find the money for more enforcement, it could channel taxpayer funds towards 'comprehensive training for everyone working in the Home Office to ensure they understand and appreciate the history of migration and race in this country' (see Home Office document).
The government also diverted funds towards free mobile phones for illegal arrivals, 'free' taxi journeys and even free yoga classes in Napier Barracks!
The savage cuts to enforcement staff also occurred even as the total cost of the immigration and asylum shot up, with over £1.5 billion now being spent on the asylum system and 3,482 more staff being employed by UK Visas and Immigration (the division that runs the asylum system) since 2017/18.
This will be to deal with the mounting backlogs and chaos that are unfolding in the midst of our abused and overwhelmed asylum system (see more here).
As our Channel Tracking Station makes clear, illegal crossings in boats were 95 times the number in 2021 what they were in 2018, despite frequently-broken promises by the government to stop them.
No wonder 76% of Conservative voters think the government is handling immigration poorly (YouGov).