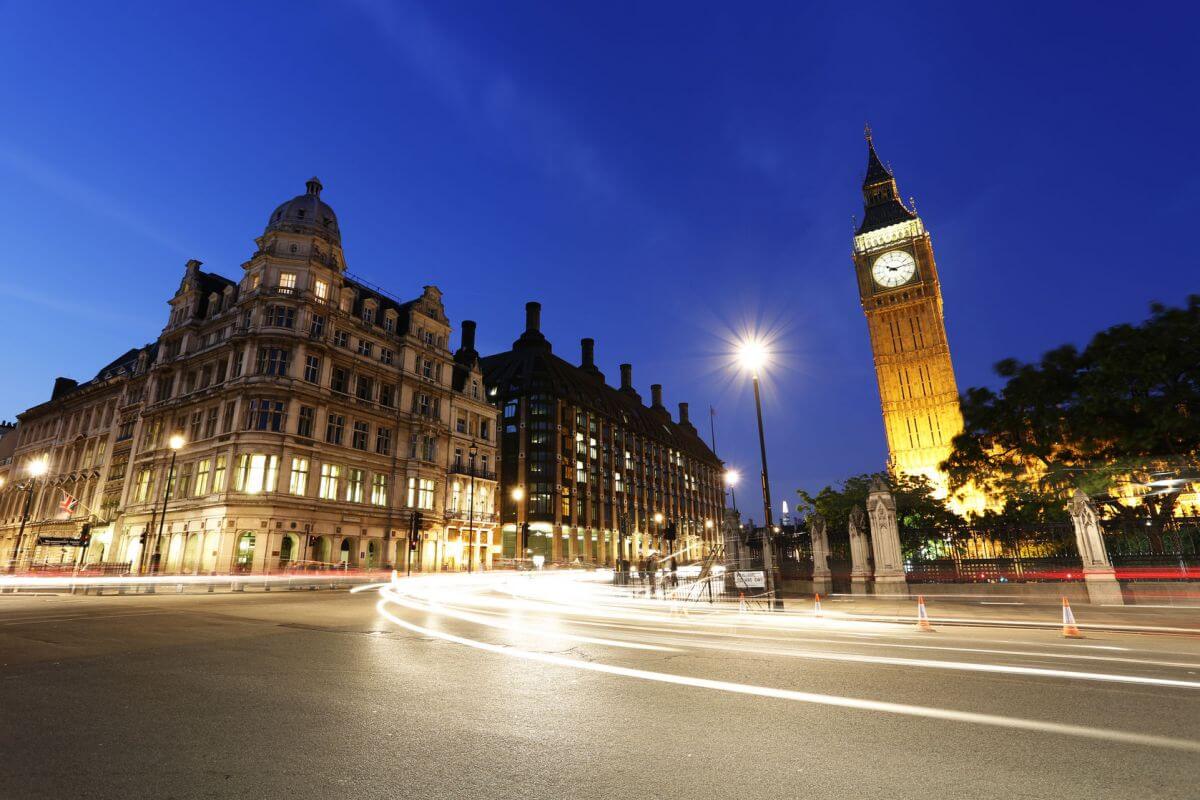 Below is the transcript from the speech by Lord Green of Deddington, President of Migration Watch UK, in the House of Lords yesterday during the 2nd reading of the Nationality and Borders Bill. https://hansard.parliament.uk/lords/2022-01-05/debates/5565C246-FDC7-4A38-86E8-52825DE21125/NationalityAndBordersBill

Lord Green of Deddington
My Lords I declare a non-financial interest as president of Migration Watch. Your Lordships will be aware that this organisation has represented an important aspect of public opinion for more than 20 years. Indeed, I note a recent YouGov poll, which found that 34% of the British public now see immigration and asylum as one of the three most important issues facing our country. They are right.
The scale of illegal immigration has now reached the point at which it engages much wider considerations. These include the credibility of our borders, the scale of net migration, the cost of a failing asylum system and the reputation of the Government for straight dealing with those who elected them. That said, I commend the noble Lord, Lord Wolfson, for his impressive overview of the wider issues; and it was the noble Lord, Lord Reid, who pointed to some of the practical difficulties.
I will make three points. First, there is the scale of the problem. The Minister himself listed four groups of those offered asylum here in the past year. I made the total to be about 167,000. That is a huge number, to which must be added legal net migration, which has run at about 250,000 a year for the past 20 years.
Many of those now crossing the channel are not simply seeking asylum. Most have already passed through at least one safe country. Indeed, thousands have made asylum claims elsewhere, many of which were rejected. These arrivals are therefore those who seek not just sanctuary but the most convenient destination for their future plans—a very different thing, it seems to me. I note in passing that 80% of arrivals are men aged 20 to 40. Looking more widely around the world, there are now, as the noble Lord, Lord Reid, mentioned, some 80 million displaced people, of whom many millions might qualify for asylum in western countries. It follows that there is bound to be growing pressure on the borders of Europe and, consequently, on the channel route.
Secondly, our asylum system is already overwhelmed. Last year, as we all know, 28,000 crossed the channel in small boats and arrived here without prior permission. How many were removed? As the noble Lord, Lord Paddick, said, five—five out of many thousands.
For too long, successive Governments have conceded to the asylum lobby at every point; that is the essential reason why the system is now so close to collapse. Removal of failed asylum seekers lies at the heart of any effective asylum policy, yet we now find that there are 80,000 immigration offenders living among the public. That is roughly the size of the British Army. Yet the current system costs not £1 billion, as the Minister said, but £1,500 million, and is clearly in serious need of an overhaul.
Thirdly, the time has surely come to move to a much tougher system of accommodation centres, an idea only touched on in Clause 12. Accommodation in four-star hotels can only be a huge pull factor. Claimants should in future be obliged to stay in accommodation centres until their cases have been decided. Any claimant leaving the centre without permission should find his or her application automatically rejected. Health and security checks could be carried out on the spot, and asylum courts should be collocated to speed up consideration of cases. That is easily said and not easily done, but probably the only way forward. Such changes would achieve better and faster decisions, but they will be useless without effective removal, so there must be a renewed effort to secure effective return agreements with countries of origin.
Finally, if fundamental reform cannot be achieved within the present legal framework, the Government should re-examine the 1951 convention and the ECHR in the face of continuing, massive and uncontrolled illegal entry. The public would be right to demand no less.
The Earl of Leicester Thomas Edward Coke (newly arrived in the Lords last year) also said the following:'According to Migration Watch, 79% of British voters think that the Government are handling immigration poorly. We are lucky to have the noble Lord, Lord Green of Deddington, president of the independent Migration Watch, here in this Chamber, giving us some hard-hitting facts on the levels of migration in this country.'

Also notable were speeches by Lord Lilley, Baroness Nevile-Rolfe, Hugh Trenchard, 3rd Viscount Trenchard and Lord Hodgson of Astley Abbotts.
Lord Lilley
My Lords, few of us would risk crossing the channel in a flimsy, inflatable dinghy, so we assume that anyone who does so must be fleeing a well-founded fear of persecution by an evil tyranny. But these boats do not set off from Basra, Iran or Africa; they come from Europe carrying people who have been in France, Belgium or Germany—none of which is a tyranny threatening them with persecution. They take this risk because, for whatever reason, they would prefer to be in one safe country—the UK—rather than other safe countries they have passed through. For some, that reason is that they have been refused asylum or fear refusal in France, Germany or wherever, and they believe the UK is more likely to grant them asylum and, even if they are refused, they stand little risk of being deported. They are right. In France, only 25% of asylum applications are granted on first request, whereas the figure in the UK is 64%, plus 59% of those who appeal. Moreover, pre-Covid France forcibly deported 34,000 migrants a year—10 times as many as we did.
One reason for this difference is that the British standard of proof for granting asylum is unusually low. Home Office guidance requires only a "reasonable degree of likelihood" that the asylum seeker is telling the truth. That is far below the criminal standard of "beyond reasonable doubt" and below even the civil standard of "the balance of probabilities". Home Office rules say that
"keeping the relatively low standard of proof in mind, the claimant's statements and other evidence about the facts being established can be accepted if they are"
detailed, coherent, consistent with local circumstances and plausible. Any well-coached economic migrant should have little difficulty providing a story meeting those criteria. The genuine victims of persecution may have no concrete evidence of their suffering and, if they lack coaching, may be rejected.
The truth is that we allocate the right to asylum by lottery, albeit with odds stacked heavily in favour of claimants. The price of a lottery ticket is over £10,000 to pay the people smugglers, which rules out the poorest people, plus willingness to risk the channel crossing. A lottery with such good odds of winning has been possible only because there is such a high cost and risk of entry. No one who signed the Geneva convention intended to create such a cruel and absurd system.
Some noble Lords propose that we reduce the price of a lottery ticket by letting people apply from their homeland or a third country. But advocates of safe routes do not say whether claimants abroad would have the same rights as at present to legal aid, appeal and judicial review, and low levels of proof. If those advantages are to be curtailed for distant applicants, why retain them for applicants within the UK?Toggle showing location of Column 635
We know what happens when you offer free tickets to a lottery for visas. The US allocates by lot 50,000 visas to people in a different list of countries each year. The response is huge; 20 million people applied for those 50,000 visas last time, including 13% of the population of Albania, 15% of Liberians and 9% of Armenians. I could go on. As noble Lords observed in a previous debate, these are not the main countries from which migrants currently come—precisely. Does anyone imagine that fewer Iraqis, Afghans or Syrians would apply if we offered them a costless, riskless possibility of asylum in the UK? They would be joined by a huge number of economic migrants from other poor and troubled lands. Safe routes would overwhelm our already unsustainable system. Rather than letting anyone in the world chance their luck on our system, what is needed is a radical pruning of the unintended forest of Kafkaesque legal processes which have grown up since 1951. This Bill makes a timid start, but I fear something more radical may be needed.
Baroness Neville-Rolfe
My Lords, I welcome this legislation. Although many changes have been made in recent years, including by a Conservative Government, the asylum system and some related policies are not fit for purpose. Criticism comes from both sides. There are those who think that one of the main thrusts of this legislation—greater national control of the asylum process and the elimination of abuses— is misplaced. The process of claiming asylum should in their view be easier. Accordingly, they identify with those who appear to them to have been short-changed by the present system and argue for a less rigorous process. We have heard many such contributions today.
I am not of that persuasion. The greater need, in my view, is to deal with the very evident abuses that have emerged, enraging many of our fellow citizens as our hospitality is shamelessly abused, with the deleterious effect on social cohesion. Nevertheless, despite the overwhelming evidence in support of what I will call my macro view, we need to embrace this opportunity to address this whole area of policy, including areas where the conditions of those arriving here can be improved without adverse consequences.
I therefore look forward to helping with the scrutiny of this Bill. I share the Home Secretary's wish—I quote from Third Reading—to
"bring in a new, comprehensive, fair but firm long-term plan that seeks to address the challenge of illegal migration head on."—[Official Reort, Commons, 8/12/21; col. 445.]
However, I worry about the comment from the Opposition spokesman, Yvette Cooper. With her background on the Home Affairs Committee, she considers that the measures would severely limit our ability to convict perpetrators and dismantle organised crime groups. This is worrying, and I shall listen carefully to contributions on this topic.
I seek my noble friend the Minister's thoughts on three issues. First, the overall numbers, as the noble Lord, Lord Green of Deddington, and my noble friend Lord Leicester have explained, are very worrying. Asylum claimants and delays in processing them are going up all the time, and the returns of rejected claimants to their point of departure are not. In particular, the numbers taking the dangerous channel crossing are going up by leaps and bounds to a total of over 28,000 in 2021, three times the 2020 figure. Somehow, the Home Office seems incapable of getting a grip and is being outflanked by the people smugglers. If this abuse can be resolved in no other way, I am coming to the view that the only way to resolve the problem is to adopt a new rule that all prospective asylum seekers who arrive in this way cannot be granted asylum. We have to find a way in which to change the cruel incentive structure, and not be too worried about the short-term criticism relating to individual cases. At a stroke, we need to find a way in which to put the traffickers out of business, as we saw in Australia.
Secondly, I turn to the wider question of deporting criminals, referred to by the noble Lord, Lord Paddick. Why can convicted criminals fight successfully to get off the planes organised to transport them? The total numbers actually removed, usually of dangerous criminals, are now tiny and much smaller than planned by the Home Office. Can the Minister explain this unsatisfactory state of affairs? Is it about the right to family life? In that case, does this provision need to be amended? What assumptions underpin Part 3 of the Bill, and why does my noble friend think it will work?
Thirdly, how will the new rules prevent abuse once the powers in the Bill are available? I am particularly concerned by migrants passing themselves off as under 18. I have seen media reports that more than 1,100 migrants who claimed to be under 18 were found actually to be adults in the 12 months to September. This is not only reprehensible, it puts a huge and needless strain on our hard-pressed care and education services for children under 18. Worse, it disrupts the education of British children, as these migrants end up in our classrooms. There have previously been reports of children with full beards and hairy chests, even swigging beer. Doubts have been expressed about whether the proposed age assessment board will solve the problem.
Those are three questions, and they raise another one in my mind. Has enough independent thinking been given to the Bill—beyond remedies that the Home Office has been serving up for decades?
I have a final question which goes beyond the purview of the Bill, and I am happy to have a reply in writing. It is reported that the Secretary of State for International Trade is considering offering student or other visas to India in exchange for a free trade agreement. Who has been advising the Secretary of State? Our Immigration Rules are a national matter and should not be the subject of negotiation with any foreign country. Immigration entitlement has no place in any agreement on trade. I hope the Minister will be able to assure us that those reports are inaccurate. Otherwise, the Government will have a hard time with some of their strongest supporters. The Minister will wish to bear in mind that on most issues she can rely on my support.
Viscount Trenchard
My Lords, it is a great pleasure to follow the noble Lord, Lord Woolley, who made a most moving speech. I am grateful to my noble friend the Minister for introducing this debate. It is very welcome that the Government have resolved to take firm and decisive action to try to break the business model of people smugglers and protect the lives of those they endanger. We can be proud that we have provided refuge to more than 25,000 refugees from regions of conflict since 2015 and that we have enabled a further 29,000 closely related persons to join them subsequently.
It is also right that we should facilitate residents of Afghanistan who fought with us and residents of Hong Kong whose freedom is now threatened, who wish to build new lives in this country, to come here and help them become productive, participating citizens. I strongly support the plea made by the noble and gallant Lord, Lord Craig of Radley, concerning the former service men and women from Hong Kong, and look forward to the Minister's reply to that question.
The migrant situation ranks highly on the list of matters on which people want the Government to get a grip. The noble Lord, Lord Paddick, also said that the Government should get a grip and focus on illegal immigration to this country, but went on to say that the Liberal Democrats oppose almost all of the Bill.
As pointed out by Nick Timothy in his interesting article in the Daily Telegraph on Monday, prior to the election of the Labour Government in 1997, net migration had peaked at 77,000 in 1994 and had never exceeded tens of thousands. However, one year after Sir Tony Blair became Prime Minister, the net migration figure leapt to 144,000 and has never been lower since. When the coalition Government were elected in 2010, net migration was running at 250,000 a year.
The passing of the Human Rights Act and the Equality Act has made it harder to enforce immigration laws and to deport foreign criminals. As the noble Baroness, Lady Fox of Buckley, said, we may need to examine whether some of this legislation should be amended to protect the rights of British citizens. According to Migration Watch, and as well illustrated by the noble Lord, Lord Green of Deddington, net migration to the UK has risen relentlessly in recent years, to reach 313,000 in 2020—my noble friends Lord Leicester and Lady Neville-Rolfe also referred to this.
The number of those entering the country illegally is now also increasing exponentially. As your Lordships are all too aware, more than 28,000 people crossed the channel in small boats in 2021, three times as many as in the previous year. Despite 27 people being drowned out of a boatload of 29 when an inflatable dinghy collapsed on 24 November, there was no effect on high numbers crossing the channel in December.
I understand the arguments proposed by some noble Lords that the asylum applications made by some genuine refugees may be adversely affected by the Bill's introduction of differential treatment of refugees. However, surely those refugees whose applications conform to the requirements contained in Article 31 of the refugee convention should not be disadvantaged by having to compete with those whose applications do not conform. Surely it is right to try to protect those most at risk from human traffickers by including an additional hurdle that requires those who have entered the country unlawfully to show good cause.
I do not follow the argument of those who oppose the housing of asylum seekers in accommodation centres. Surely it is much easier to protect them in such centres from the many risks they face rather than at large in the community. Have the Government reached a consensus with stakeholders on the design of support packages to be offered to asylum seekers held in accommodation centres?
In general, I welcome the Bill, which makes a responsible and reasoned attempt to balance the rights of the British people, both individually and within their communities, with the rights of the growing number of migrants, which includes both genuine refugees and those who are not at risk in their own countries but simply choose to move for economic reasons.
Lord Hodgson of Astley Abbotts
My Lords, it is a pleasure to follow my noble friend Lord Leicester, and I agree with very much of what he had to say. I note that I am to be followed by the noble Baroness, Lady Lister. The noble Baroness and I have made common cause on a number of issues, but tonight she will probably disagree with almost every word I am going to say, because I think the direction of travel of this Bill is a good one. There are issues we shall need to think about, debate and possibly amend in Committee, but today, at Second Reading, we are discussing the strategic objectives of the Bill, and I think these are right, worthy and in tune with the wishes of the British people. I do so on three grounds: fairness, impact and morality.
First, on fairness, it cannot be right at any level to allow people, however desperate, to be able to game the system which governs legal entry to this country. To allow this to happen is to create the major pull factor that my noble friend Lord Wolfson raised in his opening remarks. It is not fair to those people, possibly equally desperate, who have followed the legal procedures, and it is not fair to the British people. As a nation, we place great weight on fairness, and nothing is more likely to undermine public consent for our immigration policies than a view that the regulations are being evaded and abused.
Secondly, by impact, I mean the effects, in the widest sense, of rapidly increasing population in what is already a relatively crowded island. It is not just about immigration, because some of our population increase comes about from the natural increase of the excess of births over deaths. Since the Blair Government opened our borders to mass immigration, we are likely to have seen an increase in our population of 13 million —8 million so far, and another 5 million projected by the ONS. That is 25% of our population in 1997.
When you give those figures, people look at you as though you are a little Englander—not so. I fully accept the new arrivals bringing an economic and cultural dynamic from which our society has benefited, but this is about scale and thinking about the widest impacts of population growth and responding to the concerns of the people of this country in a way that builds trust in government. What are those concerns? They include the impact on our economy, our national food and water security, our environment, our ecology, our society and, last but not least, our ability to meet our climate change treaty obligations. For all these reasons, it is very important that we keep tight control of the numbers arriving. In particular, we need to discourage—as the Bill seeks to do—forum shopping, which, as the noble Lord, Lord Green, pointed out, is an issue to which this country is particularly vulnerable.
Finally, I turn to the difficult issue of morality. Here I emphasise, or follow, the remarks of the right reverend Prelate the Bishop of Durham. I think we can all agree that what we really value is compassion linked to a sense of community and of civic responsibility. When we see our fellow human beings in desperate straits, we want to help, particularly if they are children.
Professor Diana Coole of London University has written extensively on the dangers of trying to create a general policy based and founded on the tragedy of an individual or a series of individuals. Yes, we want to give a hand to the Afghans whom we saw in terrible circumstances last autumn. Yes, we want to give a hand to the Hong Kong Chinese who are now under threat from the Beijing Government. Yes, of course, we want to give a hand to the desperate people we saw in the channel last autumn. But as the noble Lord, Lord Alton, will point out in his debate tomorrow, there are 82.4 million displaced people worldwide and many of them are in very serious situations.
To those who suggest that the way to deal with this is to open more legal channels, process applications faster and process those applications at source to cut out the people smugglers, I can see the force of those arguments but we are in danger of creating an immigration superhighway. Those who argue for this need to say what number they think we can accept under the system. What number in a year or over an average of five years? That is an inconvenient truth that has to be faced but face it we must, and because this Bill is trying to face a number of inconvenient truths it has my support.
https://hansard.parliament.uk/lords/2022-01-05/debates/5565C246-FDC7-4A38-86E8-52825DE21125/NationalityAndBordersBill